Star Wars Battlefront II maps & modes revealed
Eleven multiplayer maps spanning across all three eras.
Published Thu, Sep 28 2017 11:19 AM CDT
|
Updated Tue, Nov 3 2020 11:54 AM CST
With only two months until the official release of Star Wars Battlefront II, EA have revealed 11 maps and 5 game modes will be released at launch.
The 11 maps span across all three cinematic-eras, with 3 from the prequel-era (Kamino, Kashyyyk and Theed), 5 original trilogy-era (Death Star II, Endor, Mos Eisley, Yavin 4 and Hoth) and 3 from the Force Awakens-era (Starkiller Base, Jakku and Takodana).
5 game modes have been announced for launch, these include Strike where two teams of eight players compete in objective-based scenarios. Starfighter Assault pits two teams of pilots take control of fighters, bombers, interceptors, and hero ships and engage in multi-stage, objective based space battles. Heroes vs Villains is 4 vs 4 dream-dual where Star Wars' greatest characters are pitted against one another. Arcade is a single player focused (or on consoles, split-screen multiplayer) mode allowing you to take on AI enemies in multiple scenarios. And finally Galactic Assault, the grand attraction of Battlefront II, where players battle on large team-oriented, multi-stage objective-based maps for victory.
If you can't quite wait until November 17, the beta begins in just over a week (October 9) across all three platforms (PC-Origin, Xbox One and PlayStation 4).
May the force be with you.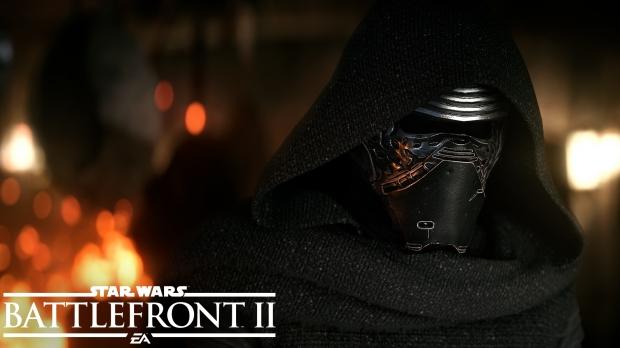 Related Tags