SAG-AFTRA video game voice actor strike ends
The famous voice actor strike has come to an end as key games-makers agree to specific provisions.

Published Mon, Sep 25 2017 5:11 PM CDT
|
Updated Tue, Nov 3 2020 11:54 AM CST
Voice actors agree to end the nearly year-long strike against key video games companies.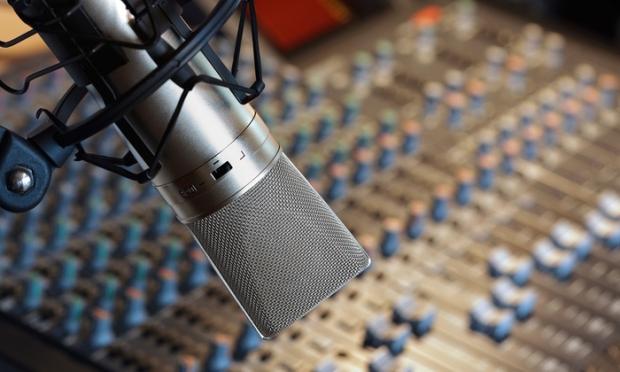 In October of 2016, a number of high profile talent that brings video games to audial life went on strike to protest conditions set forth by 11 big industry publishers like EA, Activision, Insomniac Games, WB Games, and Take-Two Interactive. Today, almost a year later, the strike has ended and a number of demands have been met. While not all voice actor's demands were met, SAG-AFTRA President Gabrielle Carteris called the agreement an "important advance" in the industry.
"This is an important advance in this critical industry space. We secured a number of gains including for the first time, a secondary payment structure which was one of the members' key concerns," Mrs. Carteris said. "The courage of our members and their fortitude these many months has been admirable and I salute them. We are always stronger together."
The tentative agreement's terms added in a brand new bonus payment structure that guarantees voice actors get extra pay. This bonus, which must be doled out by the game's release, is determined by how many sessions were provided and begins at $75 for one session and $2,100 for ten.
Publishers and developers will now have to disclose more details about the game project to voice actors, including genre, IP type, and whether or not stunts are included in the work.
"The new transparency provisions will enhance the bargaining power of our members' representatives by requiring the companies to disclose the code name of project, its genre, whether the game is based on previously published intellectual property and whether the performer is reprising a prior role," said the group's Chief Contracts Officer Ray Rodriguez. "Members are also protected by the disclosure of whether they will be required to use unusual terminology, profanity or racial slurs, whether there will be content of a sexual or violent nature and whether stunts will be required."
Furthermore, the publishers and developers weren't able to get their way on some measures, including being able to fine voice actors for being late or "distracted" during a session as well as forcing actors to do low-paying sessions.
"The deal also contains an employer commitment to continue working with SAG-AFTRA on the issue of vocal stress during the term of the agreement," reads the press release. "Moreover, the agreement does not include several proposals sought by management, including a provision that would have fined performers for being late or distracted at session, another that would have required agents to submit performers for low-paying "atmospheric voice" sessions or face fines, and a possible revocation of their union franchise, and another that would have allowed employers to use their permanent staff to do covered work outside of the collective bargaining agreement."
The full contract set forth by both parties will be reviewed at the next SAG-AFTRA board meeting in October.
Related Tags