New Final Fantasy may take cues from Breath of the Wild
The next Final Fantasy game could emulate Zelda: Breath of the Wild in scope and.

Published Sun, Sep 17 2017 3:12 PM CDT
|
Updated Tue, Nov 3 2020 11:54 AM CST
If Final Fantasy XV Hajime Tabata reprises his role for the next chapter in the series, the next Final Fantasy game could take big cues from Nintendo's mangum opus Breath of the Wild.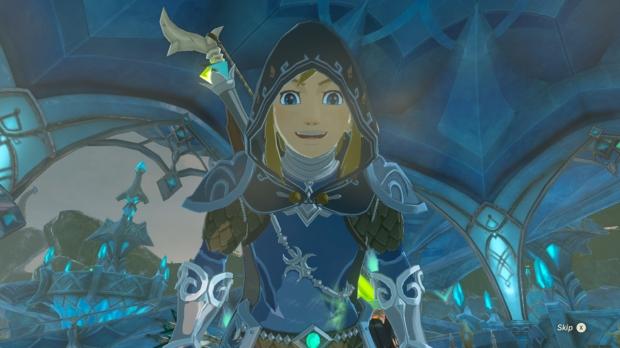 Zelda: Breath of the Wild has had a tremendous affect on the games industry. Gamers everywhere are in awe of the title's living, breathing open world, and developers have taken notice too: in fact, Final Fantasy XV's game director is quite impressed with the game. Mr. Tabata says that his next game will emulate Breath of the Wild's open world scope and experience--but it's not necessarily going to be the next mainline Final Fantasy game.
"It's hard to say at this point if the entire game is going to be based on an open world," Mr. Tabata said in a recent interview with Gamespot at PAX West. "But I would say that the overall experience that users get from playing in a massive area, that overall game experience is something that we're going make sure is in the next project as well."
"I've heard a lot from the dev team and their reactions to having played it. But just from hearing the stories and the feedback, you know, we can tell that it's a really complete game. It's very polished, almost a perfect game in that regard. And our goals are probably to take that experience that players felt with Breath of the Wild, but with our own technology and our own know-how."
The developer goes on to say that Square Enix has tremendously powerful technology to create an amazing visual experience, and Breath of the Wild has inspired him to focus on immersion and dynamic elements to foster a rewarding sense of exploration.
"We have in our disposal to create a very, very high-quality game with a strong visual element to it, while creating a world that's really immersive and really beautiful. That's probably our goals in terms of what we want to be with our next project."
As someone who feels Final Fantasy XV's in-game world lacks interesting dynamism, Mr. Tabata's words are quite welcome. But also remember that he may not actually be working on the next Final Fantasy game, even though Final Fantasy XV has done quite well with 6.5 million copies sold.
Related Tags