When it comes to innovation, In Win are at the top of the PC chassis game. It should then come as no surprise that In Win have released their new wood-infused 305 mid-tower PC chassis.
That's correct, wood-infused. The front panel offers a choice of fine-grained maple wood or brush aluminium to offer a distinct and fresh style. Available in black (aluminium) or white (maple wood), the 305 uses 1.2mm SECC steel with 3mm tempered glass on the front and side panels to add to that distinct finish.
Built upon the features and elements that made the predecessor 303 a success, the 305 features tool-less removable side panels and dust filter. To assist with airflow, In Win's latest chassis is capable of fitting 3x120mm fans at the top, 1x120mm fan in the rear and 3x120mm fans at the base. Rest assured there is still plenty of room for water cooling options, with 360mm radiator space at the top and bottom and 120mm at the rear, with plenty of space for pump/reservoir mounting in the front.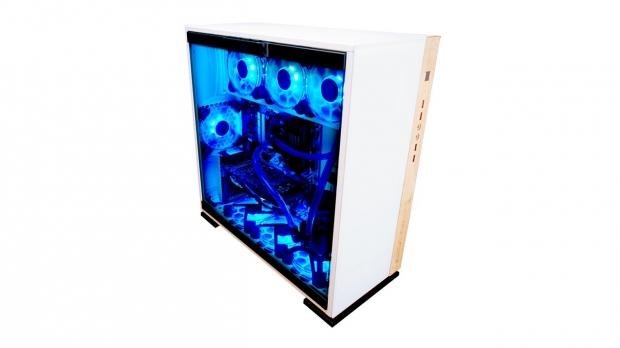 The 305 allows for 2x 2.5" and 2x 3.5" in front and behind the motherboard with room at the top of the chassis for ATX PSU. Supporting ATX, micro-ATX or mini-ITX motherboards, the 305 also supports up to 350mm graphics cards.
The black aluminium chassis is available now from In Win's estore, with the white maple wood chassis available at a later date with limited quantity.