Palmer Luckey: should I buy Vive?
If HTC sells off its VR business, former virtual reality pioneer Palmer Luckey might make an offer.

Published Sat, Aug 26 2017 12:50 PM CDT
|
Updated Tue, Nov 3 2020 11:54 AM CST
Oculus founder and VR pioneer Palmer Luckey may make an offer to buy HTC's virtual reality division.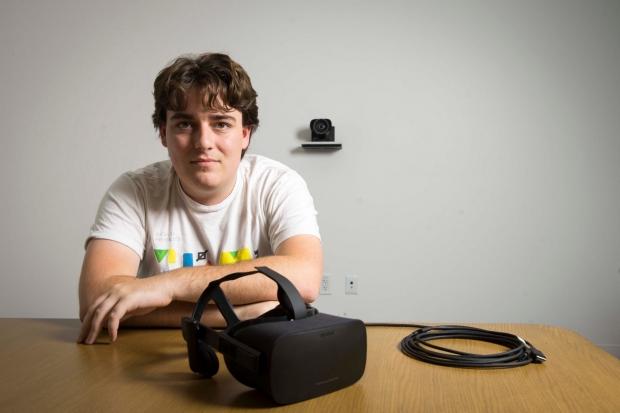 Due to consecutive losses from its smartphone division, Taiwanese tech giant HTC may sell off its Vive VR subsidiary in an attempt to stabilize, sources say. Palmer Luckey, who sold Oculus to Facebook for $2 billion, has expressed interest in making an offer for the Vive VR branch--if HTC ends up selling, of course. "What do you guys think, should I buy Vive?" Mr. Luckey asked the official Oculus subreddit, to which most users responded in the affirmative.
While demand and hype for enthusiast-grade PC-powered VR has cooled down in terms of sales, key OEMs and HMD-makers are ramping up for the next generation of VR headsets. This new generation is expected to include major benefits over the initial wave including wireless HMDs with self-contained hardware, use of more advanced and efficient chips and technologies, and some will even blend Augmented Reality (AR), which projects simulated images over the real-world, in an attempt to tap the Mixed Reality market.
HTC recently followed Oculus by lowering the price of the Vive VR to $599 in an attempt to spur sales and move inventory.
There's no guarantee HTC will actually sell off its VR division, and Mr. Luckey's query on Reddit is far from an official query of interest. The Oculus founder would likely compete with other key platform-holders and possibly even a consortium of interested parties, and it'll be interesting to see the outcome.
Related Tags