Divinity: Original Sin 2 to feature full voice acting
Remember when Larian Studios said it would be INSANE to voice fully voice Divinity: Original Sin 2?
Published Sun, Aug 27 2017 4:28 AM CDT
|
Updated Tue, Nov 3 2020 11:54 AM CST
With less than 3 weeks until the launch of Divinity: Original Sin 2, Larian Studios prove they're still hard at work making their turn-based RPG as epic as possible.
Kickstarter Update #42 heavily focuses on the audio aspect of the game, Larian Studios are really striving to immerse players in the game and create an unforgettable experience. Swen Vincke, founder of Larian Studios, introduces their composer, Bobby. Who talks about recording an orchestral music score in Budapest with fantastic results. Check out the video below that includes a documentary of Bobby working with the orchestra.
The biggest inclusion in this update however, is the announcement that Divinity: Original Sin 2 will be fully voiced! Swen explains; "About halfway through production, we realized just how big this game was getting. We thought there would be no way, either time or budget-wise, to voice it all. So, we started small, hoping to improve the soundscape by voicing some one-liners and voice barks. But it just didn't feel right. We wanted to hear our beloved characters talk. Really talk. So, we crunched some numbers, poured some coffee and decided: Oh heck, why not. Let's fully voice Divinity: Original Sin 2!"
The scope of work involved to record 1014 unique voices (1000 NPC, 10 origin stories, 4 male and 4 female player voices), 80,000 lines and over a million words is truly amazing. This task "involved 4 studios working non-stop but we were up for the challenge" explained Swen.
If you haven't already, you can pick up Divinity: Original Sin 2 on Steam for access to Early Access build, or you can wait until September 14 for full release.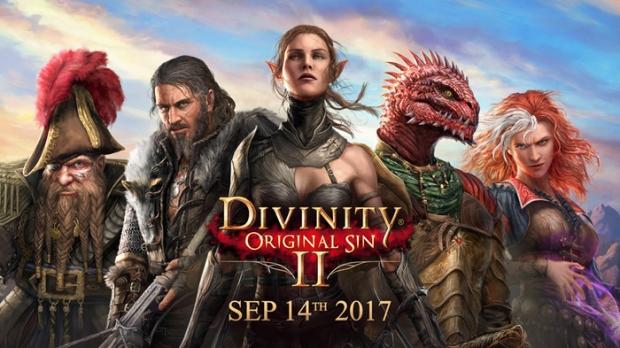 Related Tags