Xbox One X is fastest-selling pre-order in Xbox history
But of course Microsoft doesn't supply numbers.

Published Fri, Aug 25 2017 6:33 PM CDT
|
Updated Tue, Nov 3 2020 11:54 AM CST
Microsoft's new $499 Xbox One X console sold out special edition pre-orders in just a day's time, and the company's marketing division is positively jubilant. But there's more that meets the eye here.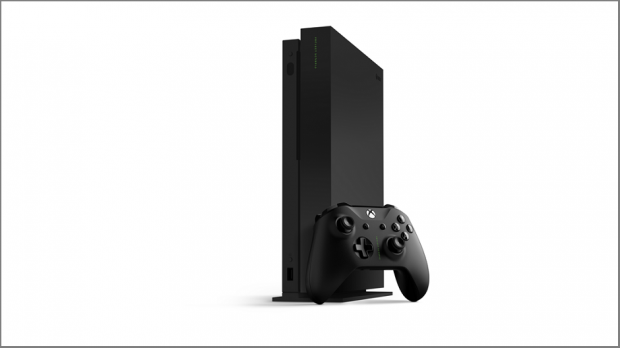 The Xbox One X's limited Project Scorpio edition is the "fastest-selling pre-order in Xbox history," Microsoft touts proudly on a new Xbox Wire blog post. But what does that actually mean? Without solid pre-order numbers for the Project Scorpio edition or even a hint of hardware allocation, this milestone may actually not be that impressive.
Xbox's marketing division is quite creative at cleverly obfuscating information and technicality-filled PR-speak. Just look at how the company re-defined the world "exclusive" at E3 2017, misleading gamers with terms like "console launch exclusive", as well as saying that games are "Xbox exclusive", a term that loses its merit now that Xbox is a service that includes Windows PCs and Xbox One consoles. Xbox executive Aaron Greenberg recently said that
"We sold out at Amazon in less than 25 minutes. We expected our inventory to last for about a week, and we sold out in less than a day," General Manager of Xbox Games Publishing Aaron Greenberg said in a recent interview with Rocket Beans TV. But the company doesn't report numbers...so the Project Scorpio limited edition allocation could've been 250,000 units or even as low as 50,000. "But we don't share the amounts. The Project Scorpio Edition was for those core fans, for the people that used to line up outside stores. It's nice to see the response."
"Within just a few days, we saw record-setting sell-out times and are currently sold out in many countries around the world," Mike Nichols, Corporate Vice President of Marketing for Xbox, wrote on the blog. "You, our biggest fans, have pre-ordered more Xbox One X Project Scorpio Edition consoles in the first five days than any Xbox ever."
Is this a bad thing? Not really, but it's something you should be aware of. Microsoft stopped reporting Xbox One console sales long ago and the Xbox brand part of the company's More PC and Computing segment, whose performance and revenue is recorded in a limited capacity in terms of gaming.
And we won't really ever know how well the Xbox family of consoles is doing in terms of sell-through and sell-in, not officially. Gamers will have to rely on reports from analyst firms like IDC, NPD, IHS Markit, Newzoo, DFC Intelligence, SuperData and even FutureSource for Xbox console sales.
Speaking of which, FutureSource expects the Xbox One X to push overall Xbox One hardware sales up by 17% this year, but DFC Intelligence says the total Xbox One family of consoles isn't expected to hit 63 million units until 2021...which is pretty far away.
For reference, Sony has shipped more than 63.3 million PlayStation 4 consoles as of June 30, 2017.
Microsoft's high-end 4K-ready Xbox One X will release in earnest on November 7, 2017, and the next wave of pre-orders will be announced soon.
Xbox One X confirmed specs
SoC: Highly customized 360mm² AMD System-on-Chip built on 16nm FinFET
GPU: Polaris-derived GPU with 40 Compute Units at 1172MHz, 6TFLOPs of Compute Performance
CPU: Custom x86 "Jaguar Evolved" 8-core CPU at 2.3GHz, 4MB L2 cache
Memory: 12GB GDDR5 memory with 326GB/s bandwidth (12x 6.8GHz modules on a 384-bit bus)
Storage: 1TB 2.5-inch HDD
Media: 4K UHD Blu-ray player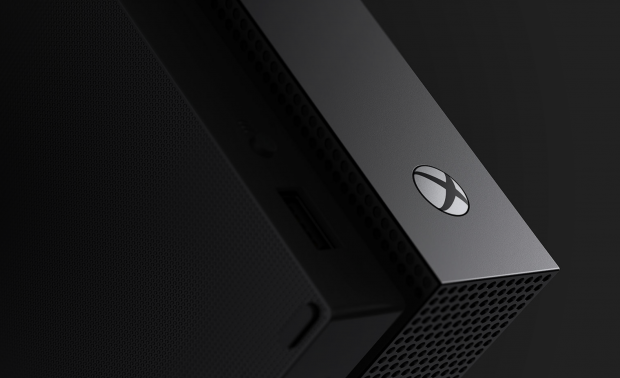 Related Tags