IBM's new magnetic tape stores 330TB of data
IBM's new magnetic tape solution breaks another world storage world record by potentially holding over 300TB of data.

Published Wed, Aug 16 2017 5:33 PM CDT
|
Updated Tue, Nov 3 2020 11:54 AM CST
IBM has made another breakthrough in magnetic tape storage by creating a new method for areal density that could potentially hold over a whopping 300TB of data.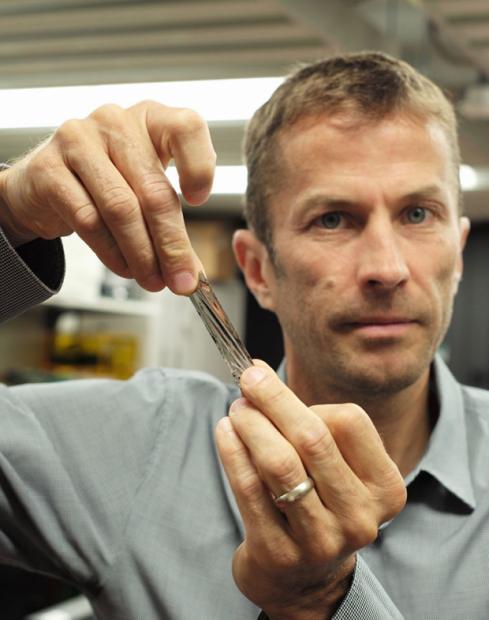 IBM Research scientists have packed in a record areal density of 201 Gb/in2 (gigabits per square inch) onto a new prototype of sputtered magnetic tape made by Sony. Researchers affirm the tape, which has a density of 201 billion bits per square inch, is more than 20 times the density used in today's high-end tape drives, can potentially hold up to 330TB of uncompressed data on a single tape cartridge that would fit in the palm of your hand.
"Tape has traditionally been used for video archives, back-up files, replicas for disaster recovery and retention of information on premise, but the industry is also expanding to off-premise applications in the cloud," said IBM Fellow Evangelos Eleftheriou. "While sputtered tape is expected to cost a little more to manufacture than current commercial tape that uses Barium ferrite (BaFe), the potential for very high capacity will make the cost per TB very attractive, making this technology practical for cold storage in the cloud."
Related Tags