Amazon Instant Pickup has orders ready in two minutes
Amazon's new vending machine-like Instant Pickup points will have your quick impulse orders ready in two minutes.

Published Tue, Aug 15 2017 4:30 PM CDT
|
Updated Tue, Nov 3 2020 11:54 AM CST
With its new Instant Pickup initiative, Amazon has made a big move on convenience stores, big box retailers, and traditional brick-and-mortar stores.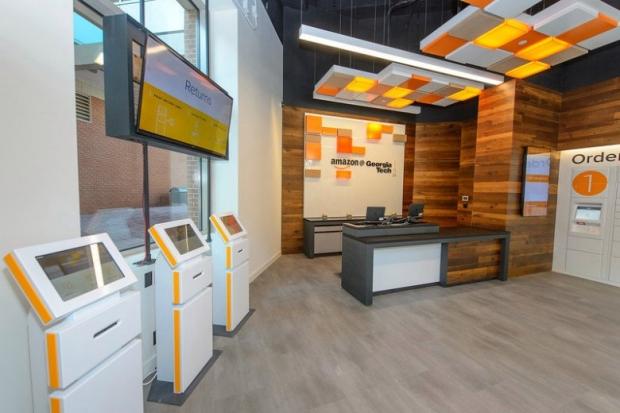 Amazon has rolled out its new Instant Pickup program, which allows customers to pick up select "daily essential" products ordered on Amazon.com. Instant Pickup locations will have orders ready within 2 minutes, Reuters reports, and targets quick impulse buys such as cold drinks, pre-packaged food, and other products like phone chargers. Company execs affirm Instant Pickup aims at bridging the gaps in Amazon's delivery service by offering convenient and fast pickup stations for items that don't translate well to delivery.
"I want to buy a can of coke because I'm thirsty," Amazon's director of student programs Ripley MacDonald told Reuters. "There's no chance I'm going to order that on Amazon.com and wait however long it's going to take for that to ship to me."
Amazon is treating Instant Pickup as a kind of on-demand vending machine. Customers order from the hundreds of items eligible for Instant Pickup on Amazon's mobile app, and the order is processed on-site within minutes by a full staff who places the order in a select locker. Customers are given a special bar code to open the locker and retrieve their orders.
The company has said that select products may be cheaper when using Instant Pickup versus delivery, however no pricing has been announced.
Amazon Instant Pickup is currently available in five locations: Los Angeles, California, Atlanta, Georgia, and Columbus, Ohio. Two sites are also near campuses in Berkeley, California and College Park, Maryland.
Related Tags