Bandai Namco today announced that its Namco Museum collection on the Nintendo Switch is coming to the West in late July.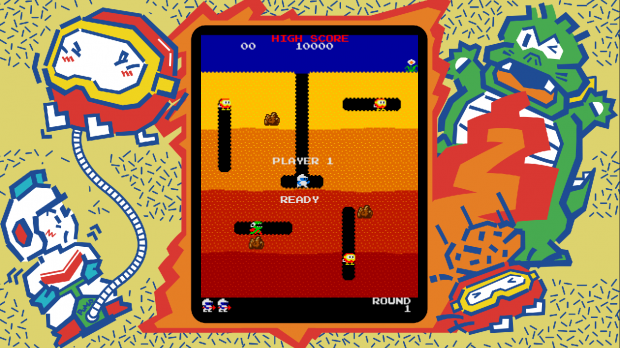 The Namco Museum collection really does exemplify the Nintendo Switch's unique transforming form factor, and shows how old-school classics should use the system. SEGA and Capcom could learn a thing or two from this--so could Nintendo themselves--but in lieu of traditional Virtual Console support, Switch owners have been limited in old-school gaming fare. Now their diets are about to be enriched with a nice helping of arcade games.
The retro collection features 11 classic coin-op arcade games that any 80's kid will recognize, and even sports one of the hardest Turbo Grafix 16 games ever made: Splatterhouse. What's so impressive about Namco Museum collection is that gamers can flip their Switch consoles vertically to simulate a coin-op arcade, adding a splash of authenticity to their experience. This is something that I've wanted to see for a while, and I'm glad Bandai Namco has had the foresight to include something like this--Tabletop Mode's "arcade mode" euphemism really sticks here as gamers are literally turning their Switch consoles into miniature arcade machines.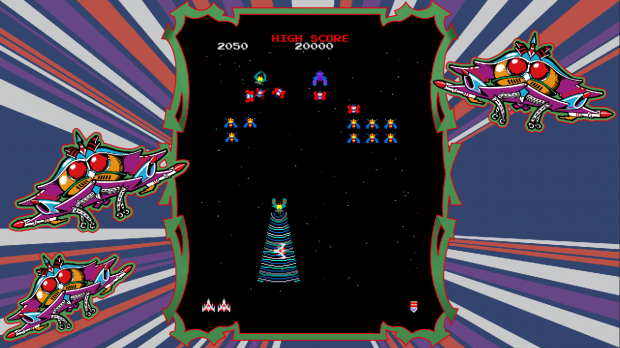 The publisher also announced that PAC-MAN VS. will be included in the collection, adding a nice bit of value to the proposition with 4-player fun.
Namco Museum goes on sale on July 28, 2017 on the Nintendo Switch for $29.99, and includes the following games:
PAC-MAN

PAC-MAN VS.

DigDug

Galaga

Galaga '88

The Tower of Druaga

Sky Kid

Splatterhouse

Rolling Thunder

Rolling Thunder 2

Tank Force
Pac-Man Vs.

Pac-Man Vs. is a four-player game based on the Pac-Man series, originally created by Toru Iwatani. It was developed by Nintendo in 2003 under supervision by legendary game designer, Shigeru Miyamoto. In Pac-Man Vs., three players work together as the iconic ghosts and hunt down the fourth player, who has taken on the role of Pac-Man, as they evade the ghosts and clear the maze of Pac Dots. Two Switch units are required to play as up to three ghosts play on one console and the Pac-Man character plays on the other.

Namco Museum

With Namco Museum, players will be transported back to the days when coin-operated arcades reigned supreme for a truly nostalgic experience. Through the Nintendo Switch, retro arcade classics can be played anytime, anywhere, and against anyone through the game's online ranking system (Pac-Man Vs. will not be supporting online ranking system). Players nostalgic for the classic coin-op era can transform their Nintendo Switch into a miniature arcade cabinet by turning the handheld console vertically for a taller, slimmer screen that replicates the original arcade experience. The Namco Museum classic catalog includes favorites from Namco's classic arcade collection, including Pac-Man Vs., Pac-Man, Dig Dug, Galaga, Galaga '88, The Tower of Druaga, Rolling Thunder, Rolling Thunder 2, Sky Kid, Splatterhouse, and Tank Force.