A week ago, Elon Musk asked his 8.56 million Twitter followers to help him come up with a name for The Boring Company's first tunneling machine.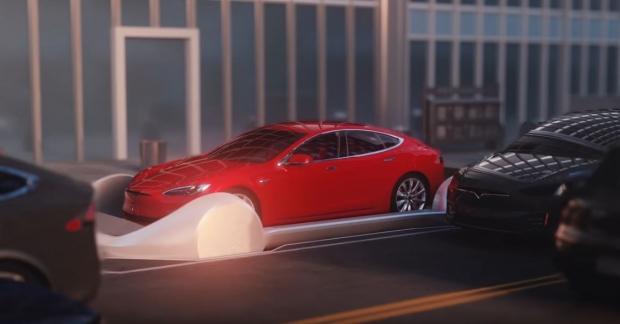 We've heard some pretty interesting ideas, from 'Snoop Dug' to 'Ludicrous Boring Machine, the Second.' However, Musk has decided for a totally different approach.
He first announced that he would be naming the machine by a poem or play before revealing the name of the company's first tunneling machine - Godot.
First machine is Godot. Still waiting ... Don't know why, when or where.

— Elon Musk (@elonmusk) May 11, 2017
Godot is the title character in Samuel Beckett's play "Waiting for Godot." In the play, Vladimir and Estragon are waiting for a man named Godot to show up, but he never does. Let's hope that the tunneling machine will deliver unlike the character in the play.
Read also: First look at how Musk's underground tunnels might work
Musk recently started this project, which will hopefully, help solve the traffic problem in LA, and possibly later in other cities. Elon's idea is to build tunnels underneath the city which would allow you to skip the traffic and get from point A to point B much faster.
At a recent TED conference in Vancouver, Musk showed a video of his futuristic underground transportation tunnels. He also expressed his desire to develop a new machine which would allow the company to dig tunnels and reinforce them at the same time so that they don't have to spend their time (and money) split between the two tasks.