SpaceX first Falcon Heavy static fire test is a success
Falcon Heavy should play a major role in the crewed mission to the Moon and Mars.
Published Wed, May 10 2017 2:42 PM CDT
|
Updated Tue, Nov 3 2020 11:55 AM CST
SpaceX is currently using the Falcon 9 rocket for the company's launches, but the bigger Falcon Heavy should take over soon. Elon Musk first mentioned Falcon Heavy in a September 2005 news update. The rocket was scheduled to fly in 2014, then 2015, but there have been delays, and now, the company is aiming for the second half of this year.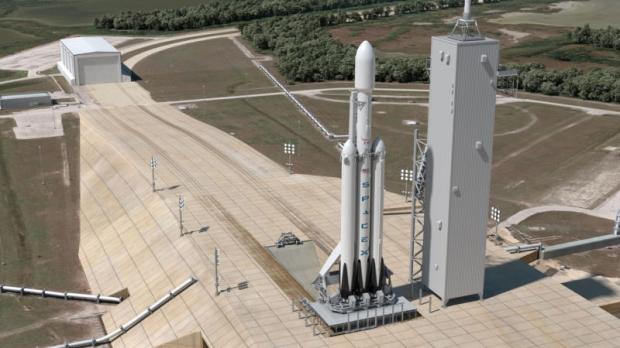 SpaceX CEO explained last year that developing the Falcon Heavy proved to be much more difficult than they previously thought, but it seems that the company is on track. They conducted the first static fire test on the rocket's critical center core, and the test was successful.
This is a huge milestone in the development of the Falcon Heavy. The company has big plans for this rocket, which should play a major role in the crewed mission to the Moon and Mars. SpaceX plans to begin sending uncrewed spacecraft to Mars by 2020, meaning it is crucial that the Falcon Heavy starts flying soon if the company wants to stay on schedule.
First static fire test of a Falcon Heavy center core completed at our McGregor, TX rocket development facility last week. pic.twitter.com/tHUHc1QiKG

— SpaceX (@SpaceX) May 9, 2017
Falcon Heavy will also increase the low Earth orbit (LEO) payload to 64 tons, compared to 22.8 tons for a Falcon 9 full thrust.
Now that SpaceX has perfected the Falcon 9 launch and landing, which was also a huge milestone in space exploration, it is the time that we see Falcon Heavy in action, and considering that the first tests have been successful, that might happen soon.
Related Tags