Micron's new revolutionary SolidScale tech was unveiled and showcased at the 2017 Micron Summit in New York City's Freedom Tower, and TweakTown's own storage editor Jon Coulter attended the storage giant's big showcase.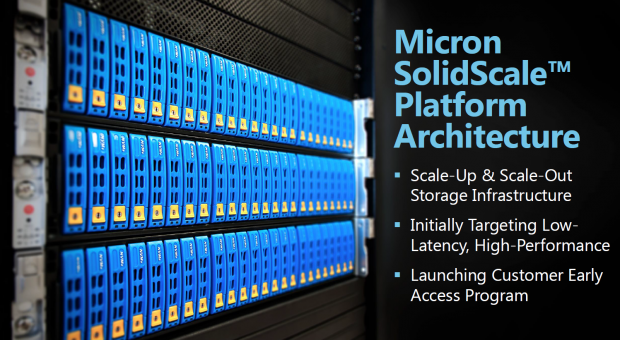 Micron has revealed its new SolidScale architecture, a revolutionary platform that unlocks the full potential of NVMe SSDs.
The magic of SolidScale is that it takes the benefits of localized NVMe pools (high-speeds, large capacities) and spreads them out across an entire datacenter system.
The SolidScale platform uses Micron SSDs outfitted with special high-bandwidth fabric interfaces to unlock full IOPs and speeds of the drive, and then share that performance across the entire system.
SolidScale has lots of applications, but the main point takeaway is this: Micron has merged the benefits of NVMe and PCIe SSDs together with hardware and software to give datacenters a wealth of flexibility and power to accelerate, cloud-driven analytics, and other intensive workloads.
"Do the same work with fewer servers, or do more work with your existing servers with a platform that pools the available storage together. This allows you to scale at high efficiency without sacrificing performance or driving up costs," Micron explains.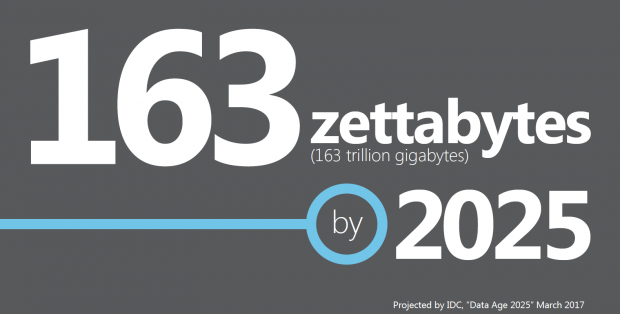 So why did Micron develop SolidScale?
Micron developed SolidScale as the first step towards empowering datacenters with sufficient resources needed for the data needs of the next generation. And the new architecture also furthers the new NVMe-over-Fabrics standard for enterprise adoption.
The tech fits a very real need in today's server market. Companies are constantly looking for low-cost solutions to their problems, especially when these solutions merge low-costs, power and speed without sacrifice. With SolidScale, companies can use their existing NVMe infrastructures and reap tangible benefits by "unlocking" performance: high storage capacity, speed, and the raw IOPs power needed to drive certain workloads and applications.
And as data growth is on the rise and shows no signs of stopping, it's critical solutions like SolidState are implemented now in preparation for tomorrow's huge data creation.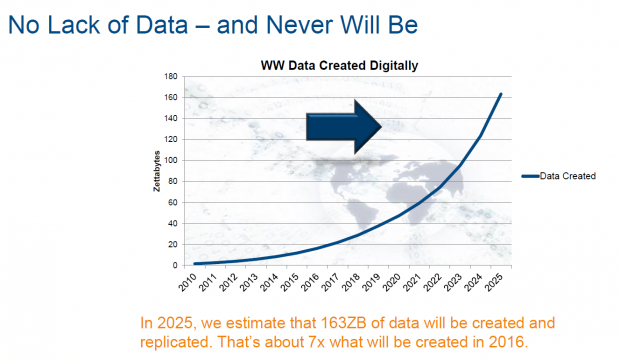 Just how fast is data growing?
According to IDC, data growth will continue at a substantial rate by hitting an astronomical 163 zettabytes (163 trillion GB) by 2025. SolidScale is Micron's effort to ensure companies are ready for the massive influx of data.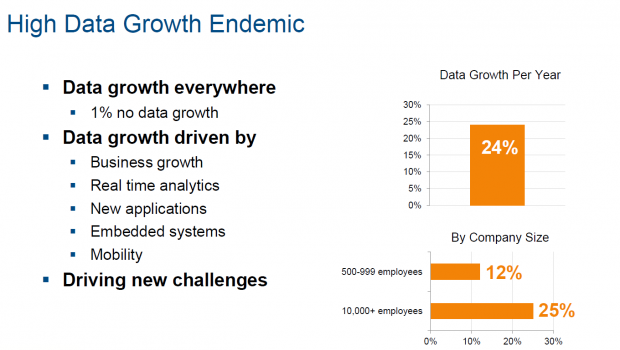 IDC surveyed 800 businesses across nine countries to gauge data growth, and found that data is increasing at an average rate of 24% per year. As companies do more work such as real-time analytics, they create considerably more data--and this trend will continue on a yearly basis. Smaller companies tend to create less data, but bigger companies with 10,000 or more employees see 25% data growth.
This strong momentum of data growth poses some very real challenges for datacenters across the globe.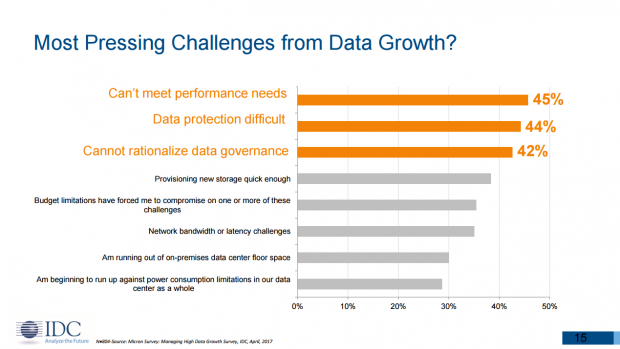 If the data growth continues as it has (and IDC notes that it will), 45% of surveyed companies are concerned they won't be able to meet performance needs. So Micron made SolidScale in an effort to arm IT experts, datacenters and key storage experts with the kind of high-end NVMe performance that's required for increased data flows and workloads.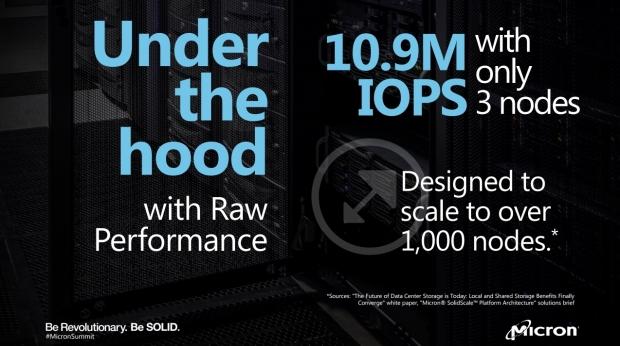 In summary, the data market has needed a solution like SolidState for quite some time, and the platform represents a boon for the sector. Armed with SolidState's fabric-integrated Micron SSDs and specialized easy-to-use software, enterprise companies can minimize costs, drive up efficiency, and ready themselves for the demands of ever-growing data.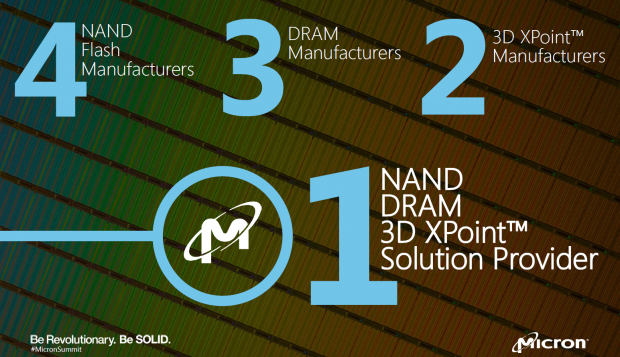 Micron isn't just leading the forefront on key storage platforms, but it's also the only company in the world that produces NAND flash, DRAM and next gen persistent memory technology.