Ubisoft's newly formed Berlin studio is working on a new unannounced PC strategy game, and it may be a Heroes of Might and Magic sequel.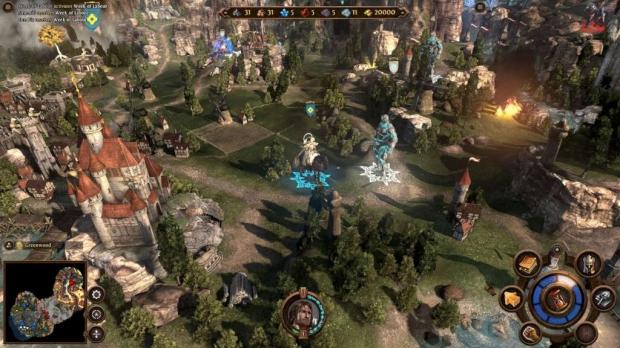 Ubisoft Berlin will co-develop a new AAA PC strategy game alongside Blue Byte, a studio headquarted in Dusseldorf known for free-to-play PC RTS games like Might and Magic Heroes Online, Settlers Online, and Anno Online, as well as single-player fantasy RTS games like Champions of Anteria and Anno 2025. Blue Byte also helped make online-based games like Rainbow Six: Siege and For Honor.
In fact, Ubisoft Berlin will actually be a Blue Byte studio, joining the Dusseldorf and Mainz studios: "Enjoy the trailer for Ubisoft Berlin, the newest Ubisoft Blue Byte studio opening in 2017," a reveal trailer said.
Ubisoft recently confirmed the studios' triple-A RTS game with the following: "The team in Berlin will work closely with the BlueByte teams in both Düsseldorf and Mainz on an unannounced triple-A project, and will help Ubisoft establish a presence in the German capital," Ubisoft confirmed in an announcement post.
Now this begs an interesting question: is Blue Byte making another free-to-play PC game, or will it be something more substantial? Opening another studio just to make a F2P game doesn't sound right, so I'm betting it's something bigger. We could see a return to the Heroes of Might and Magic franchise--maybe Blue Byte is collectively developing Might and Magic: Heroes VIII?
Whatever Blue Byte is working on, they're currently hiring to fill up their new Berlin studio. The company expects to fill 50 roles and positions throughout 2017, so their triple-A PC RTS game may not ship until 2018 or beyond.