The Surge: option for 4K 30FPS or 1080p 60FPS on PS4 Pro
PS4 Pro gets the option for 4K30/1080p60 on The Surge.

Published Sun, Apr 16 2017 10:25 PM CDT
|
Updated Tue, Nov 3 2020 11:55 AM CST
Gaming console news headlines are being dominated by Microsoft's upcoming Project Scorpio console, but that doesn't mean that Sony isn't getting some love - with news that The Surge has gone gold, and that it'll run at higher framerates and resolutions on the PS4 Pro.
The Surge will have PS4 Pro enhancements that let gamers choose between dynamic 4K 30FPS, or performance mode with 1080p 60FPS, something that will arrive with a launch day update. HDR abilities will be added post-launch in a follow-up patch. On the normal PS4, The Surge will run at 1080p, while the Xbox One will handle the game at 900p.
What is The Surge? The developer explains: "The Surge is a game with an unusually honest approach to its design. Although it unapologetically uses Dark Souls as its primary source of inspiration, The Surge is filled with an array of new features that build upon an impressive foundation. If it can keep the impressive atmosphere, brutal combat and intriguing inventory manageable, The Surge might make an admiral series in its own right".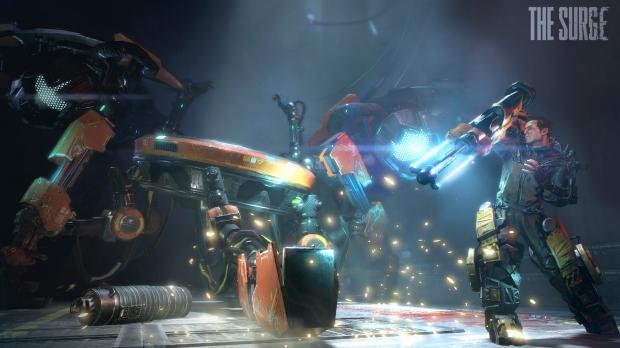 Related Tags