Gearbox Software is wary of releasing another Duke Nukem game, and for good reason: Duke Nukem Forever was a huge mess.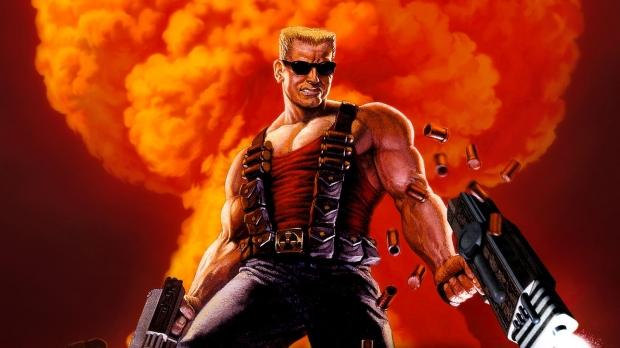 Duke Nukem makes an appearance in Bullestorm's Full Clip remaster, but that's really the extent that Gearbox has planned for the Ultimate Alien Ass-Kicker. If you pre-order the Bullestorm remaster, you get access to "Duke Nukem's Bullestorm Tour," a new mode that replaces the game's protagonist with Nukem. Like a washed-up actor, Duke's future might dissolve into cameo spots like these.
In a recent interview with Dualshockers, Gearbox's Vincent Slaven pretty much confirmed the dev-turned-publisher has no interest in tackling a new Duke Nukem game: "Duke Nukem 2... no, but Bulletstorm 2, I think: maybe."
When asked if Nukem's appearance in Bulletstorm Full Clip Edition was a way of gauging interest in a new standalone Duke Nukem game, Slaven replied:
"Not so much. It's pretty much like Meredith said that we were trying to think of things we could add to give more value to the customer: Duke Nukem came about [in Bulletstorm] because they were so similar.

"But, kind of in relation to your question, this Full Clip Edition is more or less a way to do that - because People Can Fly own the rights to the franchise fully - and they want to do more with it. And so they are kind of like - because game development is so expensive - they want to put this out to see like "Do people still want Bulletstorm?" Is there like a different climate now that would be more receptive? And if it is, there is definitely, probably gonna be an option for a Bulletstorm 2 following this.

"So it's kind of not related but - Duke Nukem 2... no, but Bulletstorm 2, I think: maybe."
As Slaven said, the studio People Can Fly own the rights to the Bulletstorm series. I'm kind of perplexed why the game is getting a remaster--I saw the original in tons of $5 bargain bins back in the day--especially since it was both a commercial and critical failure.
People Can Fly was originally owned by Epic Games, but broke away from the studio in 2015 to go fully indie. The original Bulletstorm was developed by Epic Games and People Can Fly, and published by Electronic Arts. After the disastrous sale and reception of the first game, the dev team turned to Gearbox's publishing arm to push out a remaster.
If the Bulletstorm remaster does well we could see Bulletstorm 2 happen...but based on the first game I'm not sure if that's likely.
Also remember that Gearbox Software is currently developing Borderlands 3, and we should hear more about the game soon...possibly at E3 2017 or Gamescom 2017.
Bulletstorm Full Clip Edition will release on April 7, 2017 on PS4, Xbox One, and PC. The game has 4K resolution textures for PC and PS4 Pro as well as 1080p 60FPS enhancements.