Nintendo Switch affected by Middle East flight ban
The U.S. and U.K.s recent electronics flight ban affects the Nintendo Switch.

Published Wed, Mar 22 2017 3:18 PM CDT
|
Updated Tue, Nov 3 2020 11:56 AM CST
Flying into the U.S. or U.K. from the Middle East? You may not be able to bring the Nintendo Switch on board with you.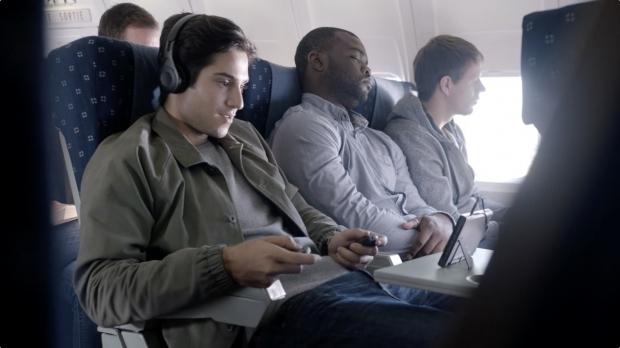 The United States and United Kingdom have recently passed regulations banning electronic devices bigger than a smartphone on specific flights from numerous Middle East countries. The regulation restricts any electronic device, including laptops, smartphones or tablets, exceeding 16cm x 9.3cm x 1.5cm (6.2in x 3.6in x 0.5in).
Sadly, Nintendo's new Switch handheld is bigger than the specific dimensions, clocking in at 9.4in x 4.01in x 0.5in with the JoyCons attached, and 6.8in x 3.8in x 0.5in with the JoyCons detached.
This means Nintendo's Switch console can't be taken on any flights from airports, countries and airlines that are affected by each nation's respective electronics ban.
This is quite disappointing given the Switch is a perfect device for any traveler, and its motility is practically half of its main selling point. The device can be played on-the-go anywhere in two modes, Handheld and Tabletop Mode, and then docked in TV Mode to continue your gaming sessions.
Both the U.K. and U.S. regulations are different and affect different regions.
"The UK ban on any electronic item larger than a normal smartphone applies to all direct passenger flights from Turkey, Lebanon, Jordan, Egypt, Tunisia and Saudi Arabia," The Guardian reports. "Six UK airlines - British Airways, EasyJet, Jet2, Monarch, Thomas Cook and Thomson - and eight foreign carriers are affected."
As The Guardian reports, the U.S. electronics travel ban affects these countries and aiports:
Queen Alia in Jordan

Cairo International in Egypt

Ataturk International in Turkey

King Abudlaziz and King Khalid in Saudi Arabia

Kuwait International in Kuwait, Mohammaed V in Morocco

Doha International in Qatar

Dubai international and Abu Dhabi international in the United Arab Emirates
Related Tags