Square Enix is experimenting to see how high-end PC hardware can push Final Fantasy XV's internal game engine in a series of closed-doors technical demos. This could very well be the foundation for Final Fantasy XV's PC port, which would be a technical feat tailor-made for high-end rigs.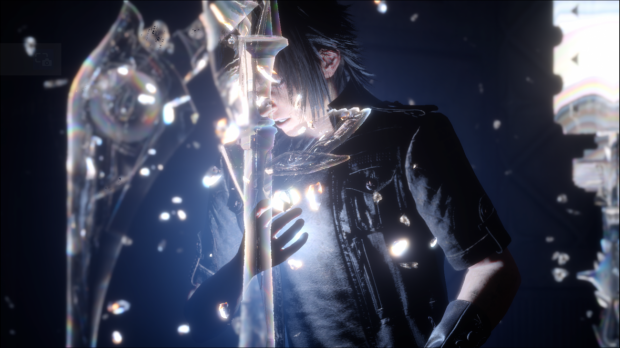 According to reports from DualShockers' Giuseppe Nelva, Square Enix is actively experimenting with powerful NVIDIA GTX 10-series video cards within Final Fantasy XV's beefy Luminous engine. To conduct these tests, Square Enix's Business Division 2 paired dual NVIDIA GeForce GTX 1080 GPUs together in SLI in the test bed system to see how far the hardware could push Final Fantasy XV's engine's performance and visual fidelity.
Nelva was shown the internal tests during a visit to Square Enix's Tokyo offices and actually saw the test in action:
"I will admit that for a moment I couldn't believe my eyes. Vegetation, draw distance, density, detail... Everything on the screen appeared extremely vivid and lifelike, and considering that I'm used to what games look like nowadays, for a moment it was difficult to believe that all that visual glitz was actually running in-engine.
"It certainly looked like Final Fantasy XV, but pushed to limits of graphical fidelity that I didn't even imagine while playing the game. And yet, there it was, running right in front of my eyes."
Now we have to make this clear that this isn't an actual game. This is just a high-end technical test done on extreme enthusiast-grade hardware.
But given Final Fantasy XV game director Hajime Tabata's desire to make a PC port of the game, this could very well be the incipient steps towards a fully-fledged PC version. This would be pre-prototype stages, very very early on, but we'd be amiss if we didn't see a connection between this demo test and Tabata's FFXV PC port discussion.
"I'd like to release the game on PC as a technical attempt. I want to show PC users Final Fantasy XV running on high-end machines, and we personally would like to see it, too," Tabata said in a recent interview with Famitsu.
"Also, I would like to try developing on PC to pursue a unique way of playing with PC-exclusive features like making your own quests and enjoying the world using things like mods."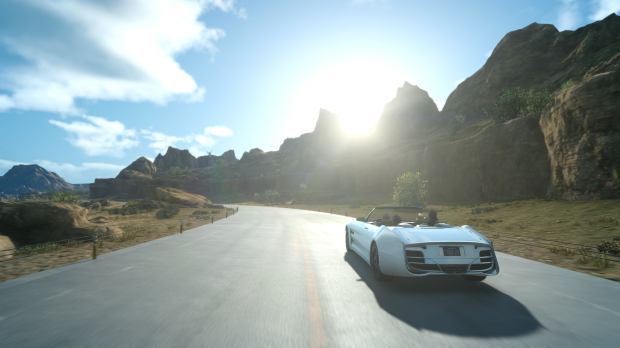 Pushing high-end hardware to its limit to create amazing photo-realistic tech demos is nothing new for Square Enix. Back at BUILD 2015 the studio showcased its incredible Witch chapter 0 [cry] demo that used four NVIDIA GeForce GTX Titan GPUs in SLI.
If this is indeed the baby steps towards a Final Fantasy XV PC port, don't expect to see the game for quite some time. It could take more than a year to get the game in tip-top shape, and even then Tabata warns that it might have "very high minimum requirements" and only be playable on higher-end PC hardware.
"Making a PC version of the game would mean we'd have to readjust a lot of stuff and concentrate solely on developing it, even though the development team has shown interest in getting a PC version out at some point," Tabata said in a recent interview with Hobby Consoles.