Resident Evil 7 ships 2.5 million copies globally
Capcom's flagship horror franchise is alive and well even 20 years later.

Published Fri, Jan 27 2017 6:21 AM CST
|
Updated Tue, Nov 3 2020 11:56 AM CST
Capcom Japan today announced that its latest smash-hit Biohazard horror Resident Evil 7 has shipped 2.5 million copies worldwide, and the company is optimistic about the game's total earnings.
If you haven't played Resident Evil 7 yet, I think you should rectify that immediately. It's a horror fan's dream game. Within the first hour of the game I had more fun than I've had in years--more true, visceral and grisly horror fun than most games can even accomplish.
This chapter is a true return to Resident Evil's horror roots, and combines all kinds of themes and sensibilities that players will recognize. In the truest sense, this is the purest form of that hallowed terror that pulled us in some 20 years ago and hasn't let go since.
While Capcom hasn't officially release sales figures for Resident Evil 7, the publisher did ship 2.5 million copies, and the game has been buzzing left and right across the web. Gamers also downloaded the demo 7.15 million times, which is huge. It appears the gaming community feels the same way I do, and pledge that it's the killer app VR has needed since its inception.
Capcom has to be happy about the buzz, and I'm confident the game will meet--or even exceed--the company's original projection of 4 million RE7 sales by the end of its fiscal year on March 31 2017.
"We will continue to demonstrate outstanding game development capabilities and create game titles full of originality to meet the expectations of our users," Capcom promised in the update.
Resident Evil 7 is now available on PS4, Xbox One and PC, with full PlayStation VR and HTC Vive/Oculus Rift support.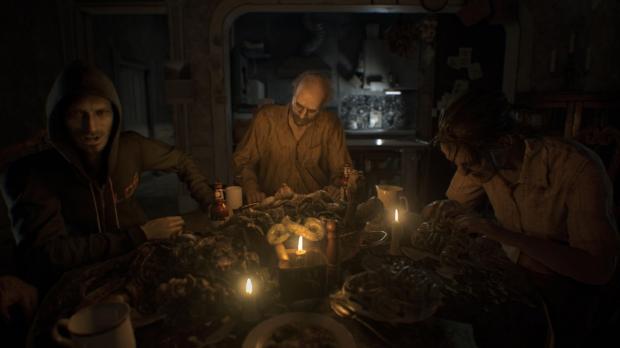 Related Tags