So, you have a Z170 motherboard, and Intel Kaby Lake is the CPU you want? OK, first of all, you must know that even though Kaby Lake is compatible with Intel's Z170 Skylake chipset, the CPU is designed for Intel's Z270 Kaby Lake chipset to use its new features.
As an overclocker, tester, and reviewer, I always move to the latest chipset if I decide to upgrade my CPU, and of course not an H/B or something chipset, I go to the root chipset - that means Z170/Z270. But, if you still want to stay on Z170, here's a comparison of the two designs and a must-do List to make your shiny new Kaby Lake CPU work on it.
Intel Z170 Chipset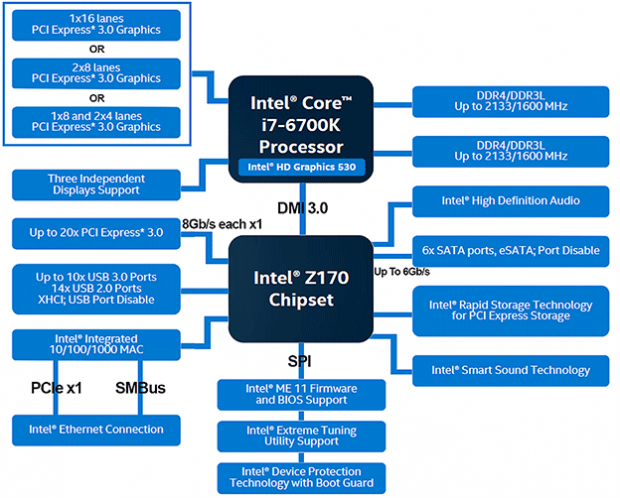 It's clear you have more things on Z270 - 2x M.2 SSD, more USB, more SATA ports, etc.
Intel Z270 Chipset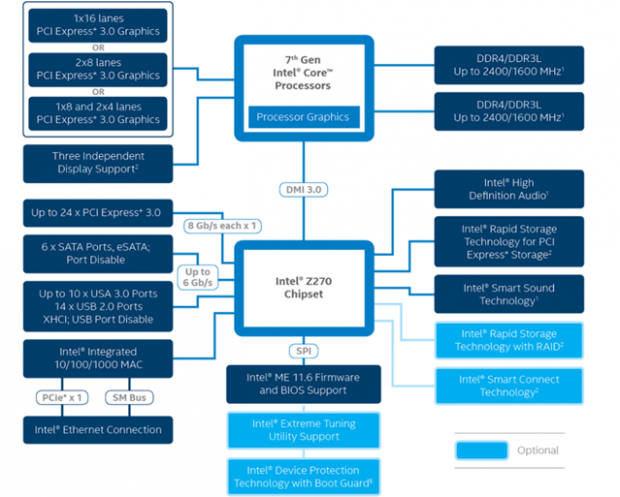 A lot of people kept their Z170 board, sold their Intel Skylake CPU, and bought the new Kaby Lake CPU. Then all you have to do is install the new CPU and be done with it, right? Well, sorry to say it, but no. Infinite loop? Starts and turns off? Error codes? So, should I RMA? No. You should have upgraded your BIOS/UEFI first using your Skylake CPU as most motherboard manufacturers support Intel Kaby Lake on their latest BIOS released early in January. So, most of you I know, you didn't upgrade it. But, there's nothing wrong, I will help you with this.
Common Scenarios
You own a Z170 board, you don't have a Skylake CPU, and you have a Kaby Lake CPU installed. You turn on your rig, and it won't work. Reboot loops, won't start, and you get error codes. Get your hands-on any Skylake CPU, install it, go to the motherboard manufacturer page, download the latest BIOS file, put it on a flash drive, and update it from BIOS. Check if it's all ok then reinstall the Kaby Lake CPU and it should work correctly.
You have an ASUS ROG Z170 board with USB BIOS Flashback feature, you don't have a Skylake CPU, and you have a Kaby Lake CPU installed. Download the latest BIOS file from ASUS website for your motherboard model, grab a flash drive, format it FAT32, and rename the file as follows:
Here are the examples I know. The pattern is easy, just read the board name, as below:
ASUS Maximus VIII Ranger: Rename BIOS file to M8R.CAP
ASUS Maximus VIII Formula: Rename BIOS file to M8F.CAP
ASUS Maximus VIII Extreme: Rename BIOS file to M8E.CAP
Copy the file you downloaded to the flash drive and insert it on the board. Then press the button on the picture for six seconds (button will vary from board to board). You will see the LED on it flashes as it reads the flash drive, then it will stop. After a while, it's all set, and you are ready to go.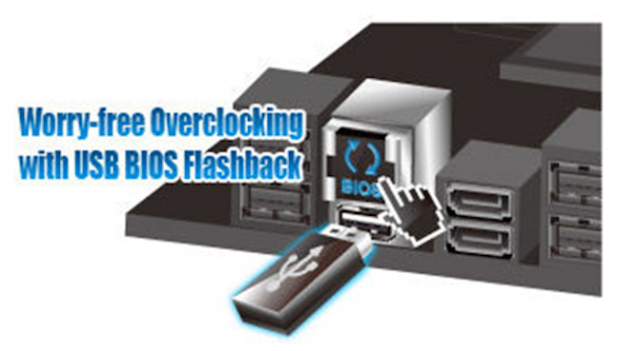 ASUS USB BIOS Flashback Procedure: https://rog.asus.com/technology/rog-motherboard-innovations/USB-BIOS-flashback/
ASUS Z170 Motherboards with USB BIOS Flashback feature: https://www.asus.com/us/site/motherboards/Z170/compare/
Enjoy Kaby Lake Power! - Sergio Andrés Echart Kuc, Spanish Senior Editor for TweakTown.