To celebrate this week's release of 'Family Guy: Season 16' on DVD, we have 5 complete season boxsets to give away thanks to our friends at Fox Home Entertainment.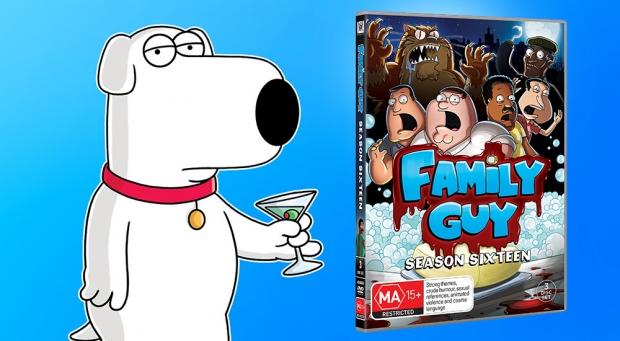 Expose yourself to this titillating (giggity) collection of 20 uncensored Family Guy episodes, in which Peter reveals his sweet K-pop dance moves, Stewie lands a sticky gig as a peanut butter spokesbaby, Brian fetches true love in India, and the gang spends a terrifying night in a totally insane asylum. It's a haunting and hilarious complete season, featuring celebrity guest voices Ed O'Neill, Margaret Cho, Glenn Close, Simon Cowell and many more!
To go into the running to win a prize, simply correctly answer the following question:
Name one of the lead 'Family Guy' characters that creator Seth McFarlane provide the voice for?
To enter, simply 'like' this post and share via Facebook or Twitter and send your answers, along with your postal address to ben at TweakTown dot com before the competition closes on December 3.
Family Guy Season 16 is available on DVD November 30.