To celebrate this week's release of 'Defiance: Season Two' on Blu-ray and DVD, we have 10 Blu-rays to give away thanks to our friends at Universal Sony Home Entertainment.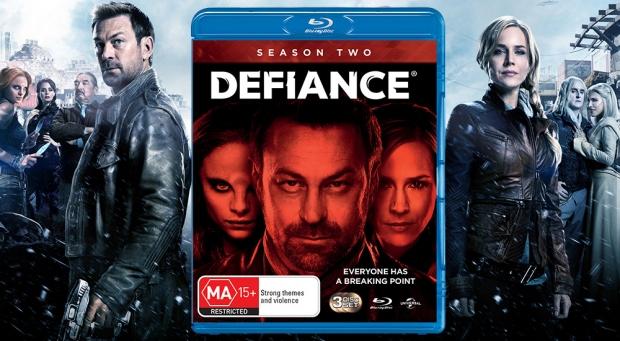 There's something inside me, something dangerous... As Defiance's second action-packed season begins, the lives of the townspeople remain in turmoil as Nolan (Grant Bowler) searches for Irisa (Stephanie Leonidas), Amanda (Julie Benz) deals with a personal loss and Stahma (Jaime Murray) plots to take over Datak's criminal empire. Meanwhile, Earth Republic's control of Defiance brings changes with far-reaching consequences, including a scheming new mayor (James Murray) whose secret agendas push the town towards its breaking point.
To go into the running to win a prize, simply correctly answer the following question:
Co-creator Rockne S. O'Bannon has been behind a number of sci-fi shows - name one of them
To enter, simply 'like' this post and share via Facebook or Twitter and send your answers, along with your postal address to ben at TweakTown dot com before the competition closes on November 4.
'Defiance: Season Two' is available on Blu-ray, DVD and digital at leading Australian retailers from November 2.