Chinese astronauts begin their longest space mission
The spacecraft Shenzou-11 has successfully docked with the uncrewed Tiangong-2 space lab on Tuesday.
Published Wed, Oct 19 2016 11:21 AM CDT
|
Updated Tue, Nov 3 2020 11:58 AM CST
Two Chinese astronauts arrived at the space lab Tiangong-2 and began the longest Chinese mission in space. Astronauts Jing Haipeng and Chen Dong will spend 30 days in space, conducting many experiments.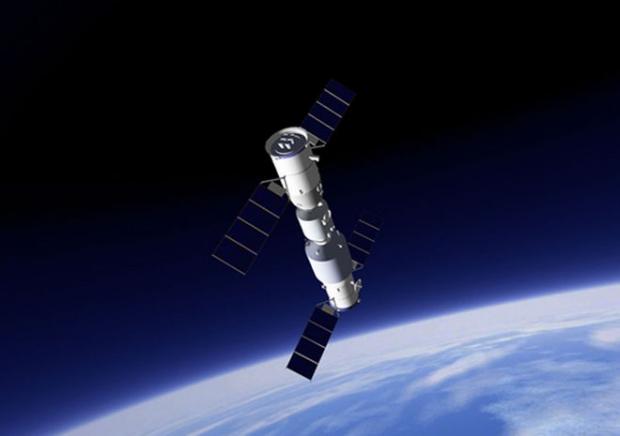 The spacecraft Shenzou-11 has successfully docked with the uncrewed Tiangong-2 space lab on Tuesday at 3:24 p.m. EDT, at an altitude of 393 kilometers (244 miles), after Monday's launch from the Jiuquan space center managed by the Chinese army on the border with the Gobi desert.
The Chinese state television broadcast a three-hour live video showing the landing and astronauts floating trough a meter long and 80 centimeters wide passenger passage which they had to go trough in order to get to the space lab. Haipeng and Dong will spend the next 30 days doing experiments, and their return to Earth is scheduled for November 14th.
This is the third space mission for Commander Jing Haipeng, who will celebrate his 50th birthday aboard the station on October 24th.
Astronauts Jing Haipeng and Chen Dong aboard #Shenzhou11 wave to the camera after entering space lab #Tiangong2 Wed morning pic.twitter.com/16amW1LLm3

— People's Daily,China (@PDChina) October 19, 2016
To enable the longest stay in space for the astronauts, Chinese scientists have renewed the capsule Tiangong-2, and they lowered the crew number from three to two astronauts.
Tiangong-2 was launched on 15 September 2016. It is not designed nor planned to be a permanent orbital station; rather, it is intended as a test-bed for key technologies that will be used in China's large modular space station, which is planned for launch in 2023.
If the International Space Station finishes its work in 2024, as planned, China will be the only country with a permanent station in space. Chinese astronauts are not allowed to work aboard the ISS after the US Congress' decision in 2011 concerning national security.
But that's not stopping China; they have big plans for space exploration, among others - landing a man on the Moon by 2024 and a probe to Mars in 2021.
Related Tags