EA DICE has done an amazing job on Battlefield 1, which has some super-engaging multiplayer that we've come to expect, but the single-player is done in a very different way, and it's awesome. How am I playing it so early?
Well, for Origin Access members that pay $6.99 per month (which you can still do right now...) you get early access to certain games, and Battlefield 1 is one of them. You only get 10 hours of play time, but that's enough for some multiplayer battles and a quick squizz at the single-player goodness.
I've captured some gameplay footage from Battlefield 1, cranking along at 4K 60FPS on a single NVIDIA Titan X graphics card. I used my VGA benchmarking machine, so we have:
Test System Configuration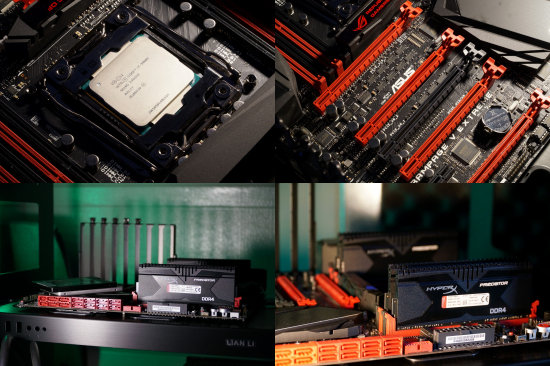 21:9 UltraWide is AMAZING
I've got a bunch of displays here in my lab, and the latest one that I've been sent is from AMD in the form of Acer's CR341CK, a 34-inch UltraWide monitor at 3440x1440 @ 75Hz with AMD's FreeSync technology. With FreeSync and the not-so-bad 75Hz, it makes gaming much smoother than 60FPS - which is smooth, until you try 144Hz monitors and then everything else feels slow.
Battlefield 1 has perfect support for 21:9 resolutions, so I fired the game up with an AMD Radeon RX 480 graphics card and set to res to 3440x1440 at Medium detail so that I could reach closer to 75FPS minimum (not average - so that I'm guaranteed that 75FPS smoothness with FreeSync). The RX 480 couldn't hit 75FPS minimum in big battles with sand and bricks and 'splosions everywhere. It did it's best, but there are limitations to a $270 graphics card - still, it was hitting around 50-60FPS average and that's still enough.
What it did do well, is look freakin' beautiful. Playing Battlefield 1 at 3440x1440 lets you see so much more of the battlefield thanks to the flanking sides of your display being wider, the perspective and thus the realism of the horrible war can be soaked through your UltraWide display and into your eyeballs.
I caught myself running down a hill or through a tight street in the middle of Germany, and to my sides I'd almost feel the smoke coming through my UltraWide display thanks to the extended perspective of the battlefield. There were a few times the 21:9 aspect ratio was used to my advantage, as I could see enemies running towards me or coming out from behind a corner earlier thanks to the extra pixels on the sides.
Not only that, but it just looks sublime... I mean, look at these screenshots...
Battlefield 1 release schedule:
October 13 - EA Access w/Early Enlister Deluxe Edition (partial game/10 hours play)
October 18 - Early Enlister Deluxe Edition (full game)
October 21 - Battlefield 1 official release