Xbox Game DVR is slowing down DOTA 2 frame rates
Having frame rate drops in DOTA 2 on Windows 10? Valve has a simple solution: turn off Windows 10's built-in Game DVR.

Published Fri, Oct 14 2016 6:41 AM CDT
|
Updated Tue, Nov 3 2020 11:58 AM CST
Windows 10's Xbox Game DVR is crippling performance in games like DOTA 2, and Valve has responded.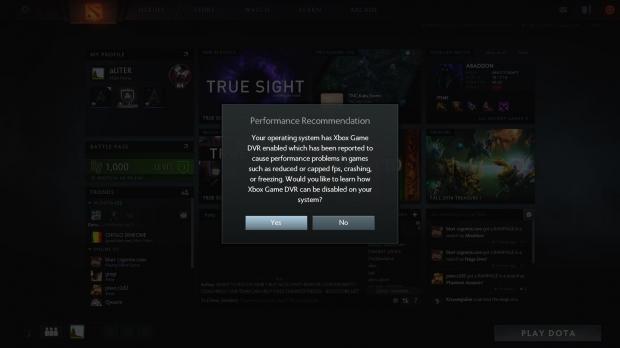 Valve has acknowledged that the Xbox Game DVR is causing a number of issues in DOTA 2, including dramatic frame rate drops, crashes, freezing and other hiccups. Now Valve has added an in-game prompt that warns gamers about the Xbox DVR's performance hitches, and even goes so far as to show players how to disable the recorder.
The warning prompt reads: "Your operating system has Xbox Game DVR enabled which has been reported to cause performance problems in games, such as reduced or capped FPS, crashing, or freezing. Would you l ike to learn how Xbox Game DVR can be disabled on your system?"
Your mileage while undoubtedly vary, but some gamers went from 50 FPS to 120 FPS in DOTA 2 after disabling the Game DVR, so it's definitely worth a shot. I wouldn't be surprised if disabling the feature boosted performance in other games as well.
Switching off the Xbox Game DVR is really easy: all you do is sign in to your Microsoft Account, open the Xbox app, then navigate to Settings (the gear icon on the left hand side of the screen) -> Game DVR and simply toggle it off.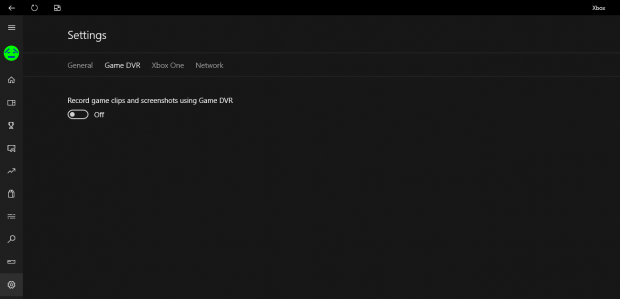 Related Tags