BMW shows off new AR-ready cyberpunk future bike
With high-end AI, self-adjusting tech, and an AR visor, BMW's new cyberbike concept will be very, very hard to crash.

Published Wed, Oct 12 2016 6:43 AM CDT
|
Updated Tue, Nov 3 2020 11:58 AM CST
BMW's new Motorrad Vision Next 100 concept motorcycle is straight out of a sci-fi movie.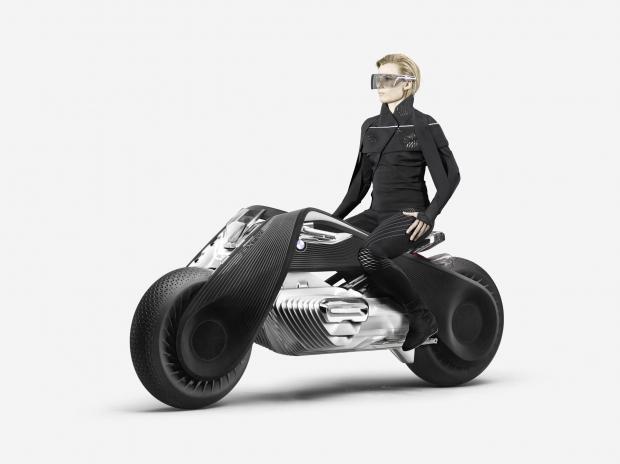 With its new Motorrad concept futurebike, BMW has envisioned a helmet-less future for motorcyclists. While the bike isn't fully autonomous, it will balance itself at all times--whether at high speeds or stopped--and leverages a unique AI system called the "Digital Companion" that interacts with the operator.
Drivers also get a nifty AR visor that offers a full field of view with a heads-up display that scans and shows vital data like road conditions, weather, and incoming hazards. The bike also monitor's driver's eye movements and makes small adjustments while in transit to ensure a safer, smoother ride.
"The bike has the full range of connected data from its surroundings and a set of intelligent systems working in the background, so it knows exactly what lies ahead," BMW exec Holger Hampf told Bloomberg.
The Motorrad's frame is also comprised of a kind of muscle-like flexion frame, or flexframe. This flexframe will expand and lengthen at high speeds to make the bike more aerodynamic, and contracts and slightly shrinks while stopped. The flexframe also adjusts as the driver changes course, providing a more dynamic feedback system for operation.
Remember that this is a concept bike, and we probably won't see it on the roads until 2040 or beyond.
"Normally when we develop a motorcycle, we tend to think five to 10 years in advance. On this occasion, we looked much further ahead and found ... some very attractive prospects," Motorrad designer Edgar Heinrich said.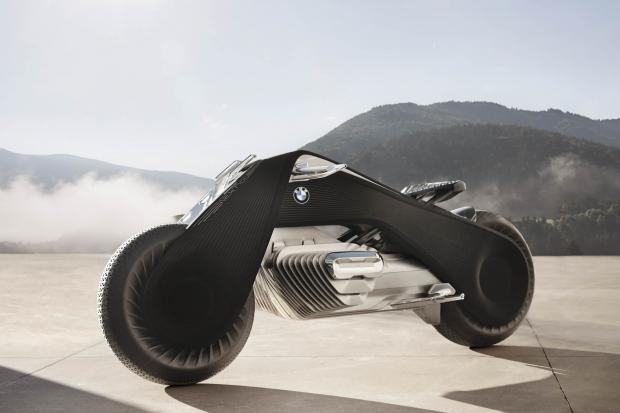 Related Tags