Exclusive: AMD is preparing for a big fight against NVIDIA's purported GeForce GTX 1050 Ti which is expected to be unveiled and released soon, by dropping the price of their mid-range champion graphics card, the Radeon RX 470.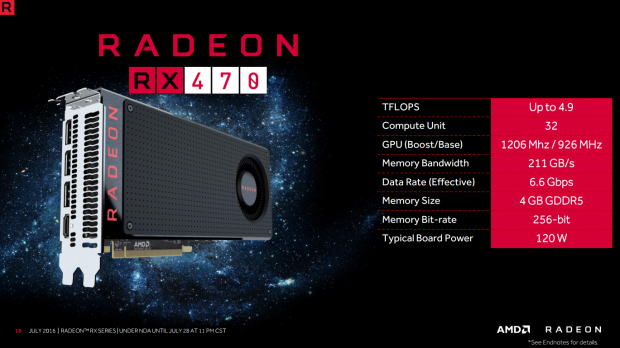 AMD launched the Radeon RX 470 at around $179, but will be dropping the price of the RX 470 by $10, with a fresh new price of $169, according to my industry sources. NVIDIA's GeForce GTX 1050 Ti won't match the speed of the Polaris-based Radeon RX 470, which will be 30% faster - and fully VR-ready (with more performance on the Oculus Rift, thanks to the latest updates unveiled from Oculus during their developer conference, Oculus Connect 3 last week).
NVIDIA is expected to price the GeForce GTX 1050 Ti at around $149, but it won't match the performance of AMD's Radeon RX 470 - and that's going to be a huge win for AMD in the mid-range market where 1080p monitors are dominant. 1080p 60FPS gaming at $159 with VR-ready goodness, and cheaper FreeSync monitors for AMD Radeon owners is a great thing for the 80% of the market AMD is targeting with Polaris.
We'll have more information in the very near future.