Over the last few years, games have been getting bigger and bigger, but Call of Duty: Infinite Warfare has created a new milestone: 130GB.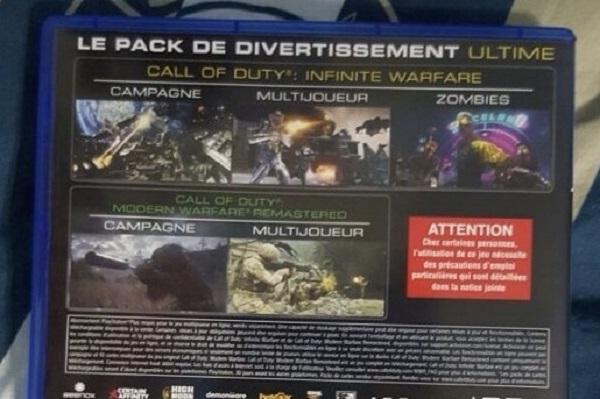 The full installation of both Infinite Warfare and the Modern Warfare Remastered copies of Call of Duty require 130GB, with the retail PS4 box for the Call of Duty: Infinite Warfare Legacy Edition saying it requires 130GB space. Now if you consider the PS4 has a 500GB HDD, that's over 25% of your HDD space for one game.
Right now, the MWR Campaign Early Access weighs 40GB on the PS4, so that means Call of Duty: Infinite Warfare weighs 90GB. How in the hell. This means that gamers wanting the digital version of the game will have to download 130GB, which could take up to a week in countries and connections that are up to scratch.