NVIDIA shows how awesome Gears of War 4 looks in DX12
NVIDIA shows off DX12-powered version of Gears of War 4.

Published Fri, Sep 30 2016 8:03 PM CDT
|
Updated Tue, Nov 3 2020 11:58 AM CST
NVIDIA has been using Gears of War 4 in its latest marketing, with a free copy of the game for anyone purchasing a GeForce graphics card or GeForce-powered system or notebooks through to October 30.
The company has recently showed off Gears of War fans favorite map, Gridlock, with it being the first total reveal of Gears of War 4's newly imagined Guardian game mode. The new Gridlock mode is explained as:
"Gridlock is a fan favorite map from the original Gears of War that made a return in Gears of War 2 and Gears of War 3. This version of Gridlock has a 'Reclaimed Beauty' look, with overgrowing foliage beginning to take over the buildings. The back part of Sniper Tower is slowly being eroded into the sea, while the two towers now have a Hotel and Café look to differentiate the environment. The classic 'Gridlock bell' in the tower is back as well".
The new "Guardian" game mode, sounds like a nice change for Gears fans:
"Guardian gameplay mode is a returning fan favorite mode from Gears of War 2 with the goal of keeping your leader alive while assassinating the enemy leader. New for Gears of War 4, leaders now have a 'Gold Dipped' look to make them stand out more to players. In this mode, killing the leader prevents any more respawns for their team, turns into one life left elimination. In a nod to classic gameplay, the Boomshot still spawns at the Station Arch, and the Longshot is still up in the Sniper tower".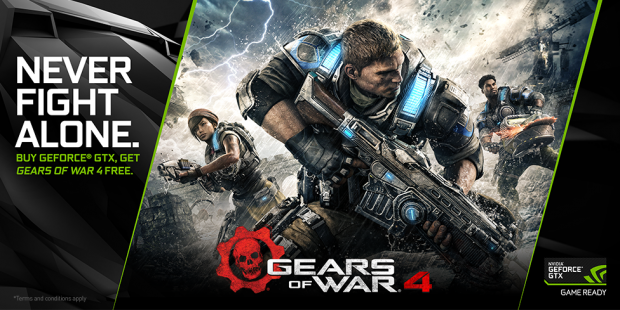 Related Tags