The electric car market is heating up, but the mainstream market needs to adopt them, and won't do that until they begin appearing for less than $50,000 - and much less. Chevrolet's upcoming Chevy Bolt electric vehicle will be priced starting at $29,995 after a federal tax credit of $7,500.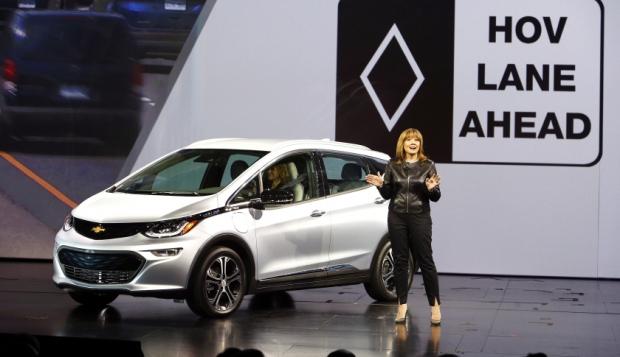 General Motors announced the news that its first electric car will be capable of over 200 miles on a single charge, for under $30K. Future owners of the Chevy Bolt will have to pay at least $7,500 in federal income tax in order to be eligible for the full tax credit, as it's not a refundable purchase, reports The Verge.
Before the credit, the Chevy Bolt will cost $37,495 for the LT trim model, while the higher-end Premium trim starts at $40,905. The base trim features a bunch of standards like 10.2-inch touchscreen, a 60kWh battery that should have you driving around 238 miles, and a powertrain that pushes out 200 horsepower, and 266 pound-feet of torque.
The higher-end Premier trim model sports a 360-degree camera system, leather seats, multiple safety features like blind spot monitoring and rear cross traffic alert, as well as options for an upgraded sound system, forward collision alert, lane departure warning, and more.
Chevy's Bolt electric car will go on sale later this year.