League of Legends pulls in 100 million gamers a month
LoL continues its meteoric rise in success, drawing more than 100 million players a month.

Published Wed, Sep 14 2016 11:08 AM CDT
|
Updated Tue, Nov 3 2020 11:58 AM CST
To no one's surprise, Riot Games' MOBA League of Legends has hit astronomical popularity.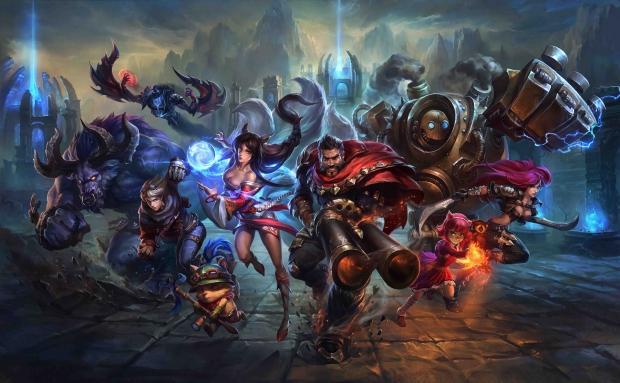 Everyone knows that League of Legends is a celebrated PC game--over the past seven years, the MOBA has risen to become one of the most renown titles in history of the platform (and gaming in general), surpassing Valve's own mega-famous DOTA 2. Riot has become a juggernaut in the industry with an estimated worth of $1 billion. But up until now, we didn't really know just how popular the game was.
Riot Games' co-founders Marc Merrill and Brandon Beck now reveals that League of Legends pulls in roughly over 100 million players each month. "It's hard to parse, but at the end of the day, those things don't even feel real. The coolest thing is actually when we're at the live events and get to meet fans face to face. Only then does it start to feel real. Otherwise, they're just numbers on a screen all over the world,"Beck told Polygon in a recent interview.
Beck also acknowledges that the massive player base is due to an increasingly active community of players: a community that engages one another via forums, that discusses characters and backstories, gets into the lore, shares and creates fan art, and generally revels in the IP that is LoL.
"Our players have stuck with us with this incredible loyalty that really challenges us every day to feel like we earn it," Beck says.
"They've helped create this community where all this fan art is shared, and there's all these people to hang out with and there's all these phenomenal streams to watch with the advent of streaming. It's all that stuff that our players have built around us that's allowed this happen."
Despite the consistently massive engagement rate, League of Legends apparently isn't very profitable as an eSport game.
"Yes, we're still investing millions into esports without profit, but our goal with esports has always been to make a great player experience first," Beck said in the interview with Polygon.
Still, though, Riot Games has an insane net worth so a few million here and there isn't going to hurt them. And apparently the team has no interest in creating anything outside of League of Legends for right now, which is pretty great news for the fans.
Related Tags