No Man's Sky has been an utter mess since its launch, and things aren't getting better - even with the various patches that Hello Games have been putting out, they can't put the fires out surrounding the game fast enough.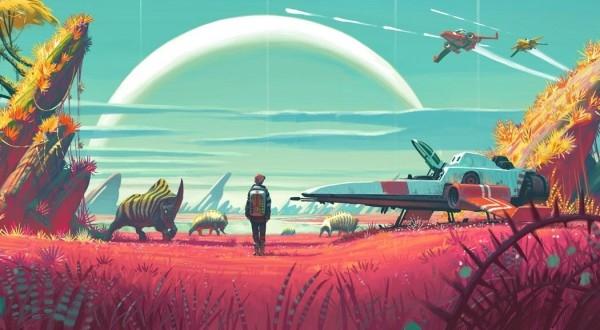 We previously reported that Valve were allowing refunds on No Man's Sky for gamers that had pumped over 40 hours into it, even though Steam refunds are only applicable for games that have had less than 2 hours of play time, and refunded within 14 days of purchase.
Well, Valve has released a new statement, saying that there will be "no special exemptions available" for No Man's Sky refunds. It seems that Valve has received so many refund requests,m that it has had to put a notice on the Steam page for No Man's Sky, explaining that there are no special exemptions for Hello Games' failure of a game.
No Man's Sky now has to adhere to Valve's standard refund policy on Steam, with an automatic refund provided to the player if he or she has "played for less than two hours" and the refund request was "made within fourteen days of purchase".
Valve explains its refund policy on Steam:
You can request a refund for nearly any purchase on Steam-for any reason. Maybe your PC doesn't meet the hardware requirements; maybe you bought a game by mistake; maybe you played the title for an hour and just didn't like it.

It doesn't matter. Valve will, upon request via help.steampowered.com, issue a refund for any reason, if the request is made within fourteen days of purchase, and the title has been played for less than two hours. There are more details below, but even if you fall outside of the refund rules we've described, you can ask for a refund anyway and we'll take a look.

You will be issued a full refund of your purchase within a week of approval. You will receive the refund in Steam Wallet funds or through the same payment method you used to make the purchase. If, for any reason, Steam is unable to issue a refund via your initial payment method, your Steam Wallet will be credited the full amount. (Some payment methods available through Steam in your country may not support refunding a purchase back to the original payment method. Click here for a full list.)
I understand Valve's stance with this, but at the same time it sucks - if you've spend $60 on the game and wanted to experience the game and everything that Sean Murray and Hello Games teased over the years, you can't do that in 2 hours. You would need to pump 10, 20, 30 or more hours into it to experience the world - and then realize that the game is a mess, and you can't get your refund.
No Man's Sky... more like No Man's Buy.