NVIDIA revealed its Tesla P100 graphics card at its GPU Technology Conference earlier this year, the first Pascal-based graphics card, and the first HBM2-powered card from NVIDIA. It was a compute monster, and it was only today during the annual Hot Chips symposium that NVIDIA revealed their first die shot of the 610mm2 GPU die.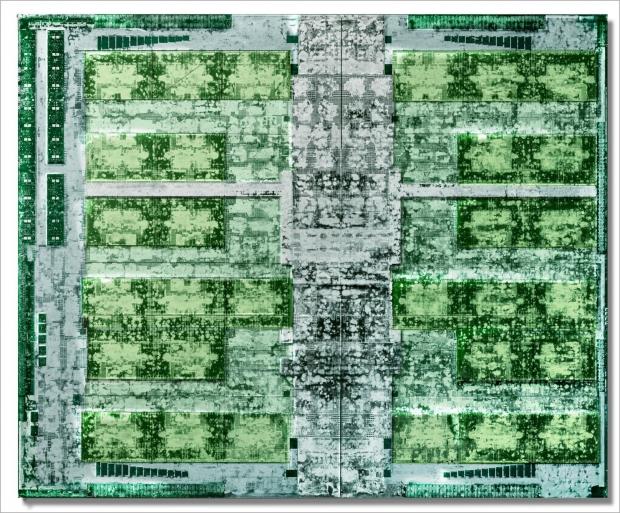 The company released the GP100 die shot as part of their presentation on Pascal and NVLink 1.0, but die shots have not frequent from both NVIDIA and AMD, so it's nice to see the GP100 die out in the wild. GP100 is NVIDIA's first part that features HBM and NVLink, which is an important time in the company's history, as this exciting technology isn't available for the consumer GeForce graphics cards... yet.
NVIDIA's new GP100 die shot teases the HBM2 interfaces at the top and bottom of the picture, with the 4096-bit memory bus able to transfer information at over 1TB/sec.