PCIe 3.0 has been a staple of motherboards and graphics cards for close to 6 years now, but the PCI Special Interest Group (PCI-SIG) have PCIe 4.0 nearly ready, and man is it going to be a huge launch.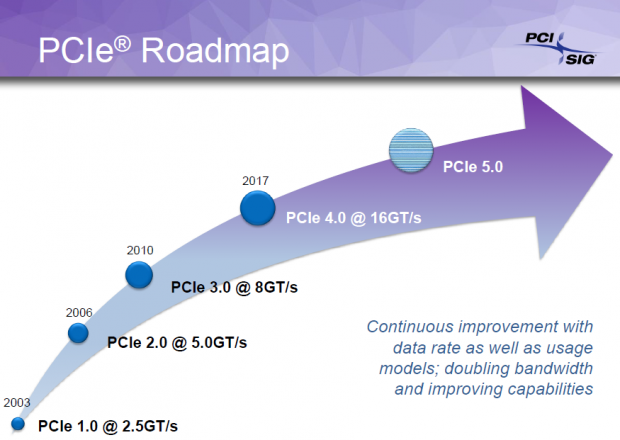 The upgraded PCIe 4.0 specification will allow for double the bandwidth, from 8GT/s to 16GT/s but there are a bunch of other changes we should be more excited over. As it stands, PCIe 3.0 is capable of delivering 75W of power through the connector, with most graphics cards requiring additional PCIe power connectors to get up and running. Well, PCIe 4.0 will be the end of that.
PCIe 4.0 will provide a minimum of 300W, and possibly up to 500W, which is more than enough power for any graphics card on the market. Imagine a world with a new NVIDIA GeForce Titan X graphics card, or a new Radeon RX 480 without the need of PCIe power connectors. It would be a mess-free, clean-looking gaming PC - something that is simply impossible today because there's no way around delivering power to graphics cards without the PCIe power connectors.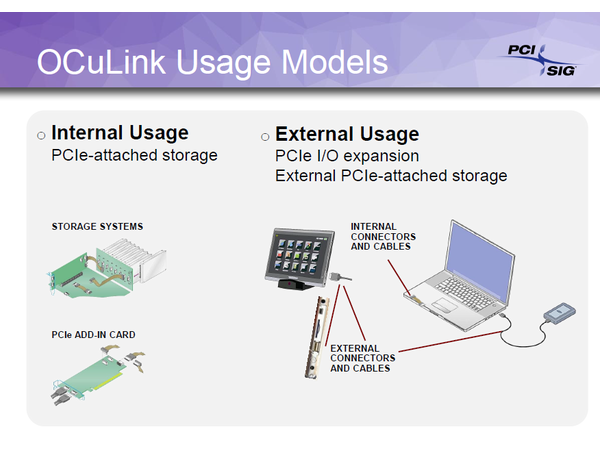 The new PCIe 4.0 standard will be backwards compatible, so don't worry about using your current PCIe 3.0-based devices. There's also an exciting new standard called OCuLink that will allow for high-end graphics cards and super-fast SSDs to be used inside, or outside of the PC - kind of like a PCIe-over-cable device.
PCI-SIG will have the final PCIe 4.0 specification by the end of the year.