Facebook updating news feed to reduce clickbait
Facebook updates algorithms to further squash clickbait articles, effects will be visible soon.
Published Aug 4, 2016 6:30 PM CDT
|
Updated Wed, Jul 27 2022 3:46 AM CDT
Facebook's handy news feed isn't perfect, sometimes offering up misleading and/or clickbait article titles. Well, the people have spoken and as a result, the company is cracking down.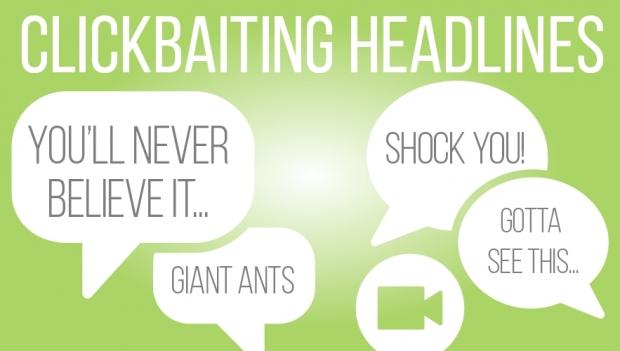 "We've heard from people that they specifically want to see fewer stories with clickbait headlines or link titles," it writes in a blog post. "These are headlines that intentionally leave out crucial information, or mislead people, forcing people to click to find out the answer. For example: "When She Looked Under Her Couch Cushions And Saw THIS... I Was SHOCKED!"; "He Put Garlic In His Shoes Before Going To Bed And What Happens Next Is Hard To Believe"; or "The Dog Barked At The Deliveryman And His Reaction Was Priceless."
"To address this feedback from our community, we're making an update to News Feed ranking to further reduce clickbait headlines in the coming weeks. With this update, people will see fewer clickbait stories and more of the stories they want to see higher up in their feeds."
This isn't Facebook's first effort at reducing clickbait, but it says previous methods have proven insufficient. With that, it developed new ones based on identifying common phrases in such headlines, the result of which is a system that works much like an e-mail spam filter, making it less likely you'll see the headlines in the first place. Conversely, if a site stops publishing clickbait altogether, the algorithm will learn and bring the it back into consideration.
The effects of the change will become noticeable in the coming weeks.
Related Tags