Facebook's first test flight for Aquila - the solar-powered plane that beams internet to remote regions -- was a success. Beginning on June 28 in Arizona, it went even better than expected: total flight time was about 288 minutes, much longer than the planned 96 minutes.
The plane -- developed by subsidiary company Ascenta in Bridgwater, Somerset - has the wingspan of a typical airline plane, but weighs less than a car, and consumes just 5,000 watts of energy.
"We're encouraged by this first successful flight, but we have a lot of work ahead of us," says Facebook head of engineering and infrastruture Jay Parikh. "In our next tests, we will fly Aquila faster, higher and longer, eventually taking it above 60,000 feet."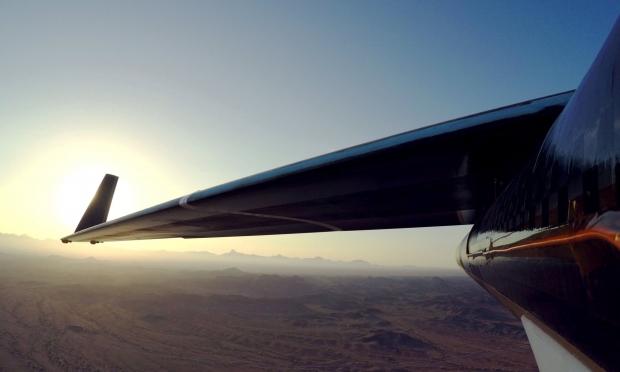 Assuming the project is a complete success, it will eventually provide internet to four million people in remote sub-saharan regions of Africa.