Google has finally updated Hangouts for Android, bringing its own Android version of Hangouts up to the same level of Hangouts for iOS - you know, Google's main competitor's mobile operating system.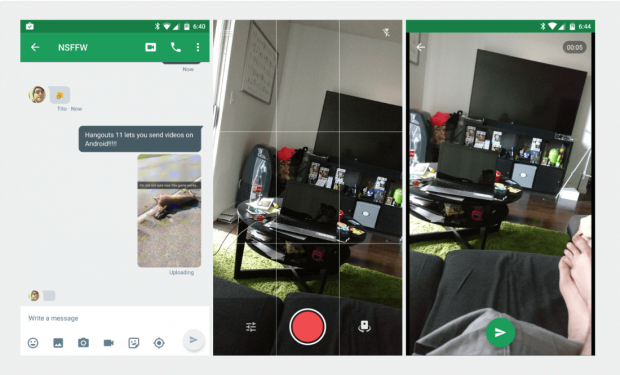 Hangouts for iOS has supported video messaging since its February 2014 update, and now Hangouts for Android will allow users to record or upload up to 60 seconds of footage to their friends and family through Hangouts. Hangouts for Android supports 1080p videos, while Hangouts for iOS is limited to 360p.
While Android users win with 1080p video support, the iOS version of Hangouts supports up to two minutes of video, up from the one minute allowed on Hangouts for Android. Google has also ditched the SMS/Hangouts merged conversations, with Google explaining that low usage and confusion being the main driver behind dropping the merged SMS/conversations.
Hangouts for Android should be on the Google Play Store soon.