The Federal Trade Commission has officially confirmed that Warner Bros. Interactive paid up to "tens of thousands of dollars" to bribe key YouTube personalities like PewDiePie for favorable coverage of Middle-Earth Shadow of Mordor.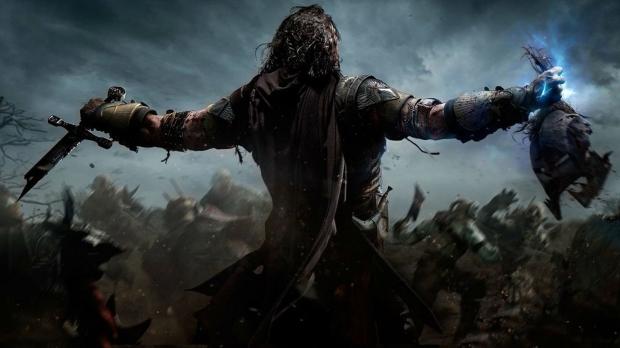 According to reports published by the FTC, Warner Bros. Interactive has now settled its charges pertaining to its deceptive marketing campaign with Shadow of Mordor. The publisher caused quite a row when YouTuber Total Biscuit revealed the shady early access deal, but the deception went much farther: Warner Bros. paid anywhere from hundreds to tens of thousands of dollars to well-known YouTubers (including PewDiePie) for positive game videos. The FTC notes that the publisher "failed to require the paid influencers to adequately disclose [the sponsorship]," meaning everyday gamers thought the videos were genuine instead of paid ads. However PewDiePie made it explicitly clear on his original video that the content was sponsored by Warner Bros.
"Warner Bros. Home Entertainment, Inc. has settled Federal Trade Commission charges that it deceived consumers during a marketing campaign for the video game Middle Earth: Shadow of Mordor, by failing to adequately disclose that it paid online 'influencers,' including the wildly popular 'PewDiePie,' thousands of dollars to post positive gameplay videos on YouTube and social media. Over the course of the campaign, the sponsored videos were viewed more than 5.5 million times," reads the FTC press release.
The report goes into further detail on Warner Bros. shady deal, saying that the publisher specifically stipulated that influencers couldn't disclose any bugs or glitches they found and the agreeing parties had to share their positive videos across Twitter and Facebook, ultimately generating millions of extra views. In fact, PewDiePie's single sponsored video had more than 3.7 million hits.
"Warner Bros. paid each influencer from hundreds to tens of thousands of dollars, gave them a free advance-release version of the game, and told them how to promote it, according to the complaint. The FTC contends that Warner Bros. required the influencers to promote the game in a positive way and not to disclose any bugs or glitches they found."
So what kinds of punishment did Warner Bros. face for this deceptive marketing?
Essentially, this was the publisher's one free misstep, but the FTC doesn't disclose the full details of the publisher's "settlement." Warner Bros. Interactive Entertainment can't do anything like this ever again, and the FTC will lay out clear and concise rules for any future influencer sponsorship deal the publisher makes out.
"The proposed order settling the FTC's charges prohibits Warner Bros. from misrepresenting that any gameplay videos disseminated as part of a marketing campaign are independent opinions or the experiences of impartial video game enthusiasts. Further, it requires the company to clearly and conspicuously disclose any material connection between Warner Bros. and any influencer or endorser promoting its products."
The real irony here is that Warner Bros. had no reason to hide Shadow of Mordor behind a positive paywall: the game is actually quite good, and stands on its own merit. The FTC has set a clear message for Warner Bros. and any other publishers/studios: don't do it again, or there will be consequences.