NVIDIA announced its GeForce GTX 1060 in the last 24 hours, and now the AIB partners are revealing all of their custom cards - with one of the first being GIGABYTE with its new GeForce GTX 1060 G1 Gaming card.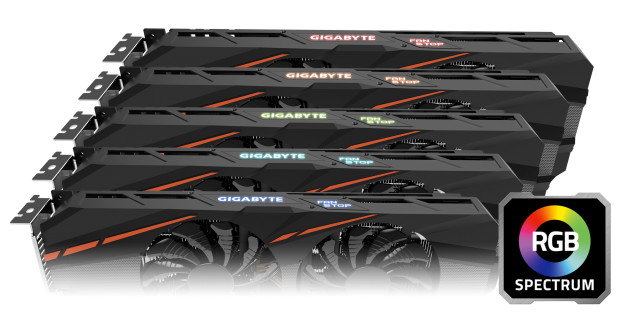 GIGABYTE's new GP106-based GeForce GTX 1060 G1 Gaming card features the company's Windforce 2x cooling technology with 2 x 90mm alternate-spinning fans with the "unique blade design and 2 composite copper heat pipes with direct touch to the GPU, together keeping the card cool and quiet even when heavily overclocked". GIGABYTE also adds that the 3D Active Fan provides semi-passive cooling, so if you're sitting idle or low loads are on the GPU, you'll enjoy silence.
The new GIGABYTE GeForce GTX 1060 G1 Gaming has the company's GPU Gauntlet Sorting technology which promises some serious overclocking. NVIDIA's own GTX 1060 Founders Edition features a 3+1-phase design, while GIGABYTE ramps it up to 6+1-phase, which has the MOSFET's operating at lower temperatures to provide higher stable voltage outputs for increased overclocking headroom.