E3 2016 -- Only a few months into the new generation of virtual reality and tether-free VR backpacks seem to be the new hotness. We've seen one from ZOTAC and one from MSI, but now some heavy hitters are getting in on the portable VR action: AMD and Alienware.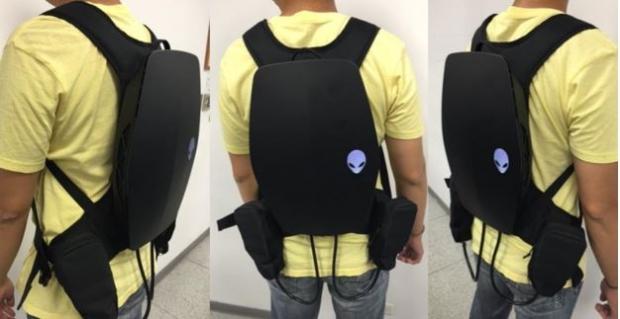 I'm writing this before E3 begins since Alienware sent me a note under embargo, and all I know is that they've developed a "super rare concept design" with AMD and are showcasing it at their booth (#747 for my fellow E3 attendees) in the South Hall of the LA Convention Center beginning Tuesday. Rest assured I will get up close and personal and attempt to steal it gather any information I can.
Alienware is also showing off a VR backpack powered by the new version of their Alpha PC. More details as soon as we know it. Keep an eye on our Facebook feed for any breaking E3 info.