Computex 2016 - QNAP were not only pushing their usual NAS systems at Computex this year, but their new QIoT Containers - but what in the world are QIoT Containers? They're QNAP's new private IoT cloud platform, which is an "extension to QNAP's robust Container Station that supports LXC and Docker® containerized apps suited for microservices-based architectural patterns as applied to IoT systems".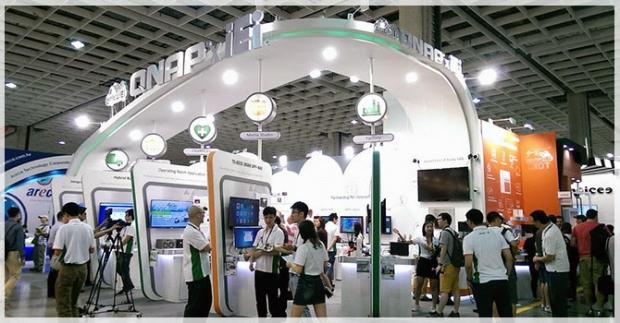 With QNAP launching its QIoT Containers, the company is also "launching multiple containers (including Ponte, Node-RED, Kafka, Dashing, Freeboard, Redis, MongoDB, RabbitMQ, and MariaDB) that can be used to define private IoT stacks on QNAP NAS. QIoT Containers reduces the expenses of relying on public IoT cloud platforms and provides the easiest, most convenient, and highly-configurable IoT stack for developers to accelerate development with low time to market".
QNAP boss Teddy Kuo explains: "QIoT Containers keeps sensitive data under your control and complements public IoT cloud platforms. We envision that QIoT Containers will help organizations boost microservices and modernize legacy applications to drive more business opportunities".