Something we missed during our Computex 2016 coverage was the new Plextor M8Pe series SSD, which is the company's new PCIe-based SSD which arrives with the super-fast 32Gb/s PCIe interface.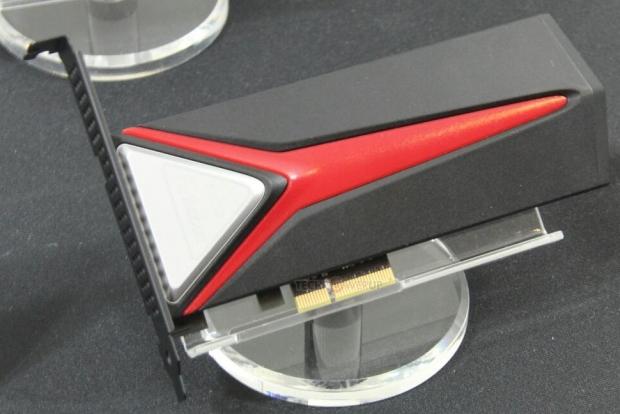 The new Plextor M8Pe series SSDs arrive in 128GB, 256GB, 512GB and even 1TB sizes, all powered by the Marvel 88SS1093 series processor, baked onto Toshiba-made MLC NAND flash. The 128GB version of the drive reads at up to 1.6GB/sec while writes are slower at 500MB/sec with up to 120,000/130,000 IOPS R/W 4K random access. Moving up to the 256GB model, which is capable of up to 2GB/sec reads and 900MB/sec writes with 210,000/230,000 IOPS random access.
The larger 512GB model packs reads speeds of up to a whopping 2.3GB/sec while write speeds are 1.3GB/sec, with 260,000/250,000 IOPS random access, while the 1TB version has some insane numbers, with up to 2.5GB/sec reads and up to 1.4GB/sec writes with 280,000/240,000 IOPS random access.