EVGA has chimed in with its new GeForce GTX 1080 video cards, announcing four new cards powered by NVIDIA's GP104 GPU.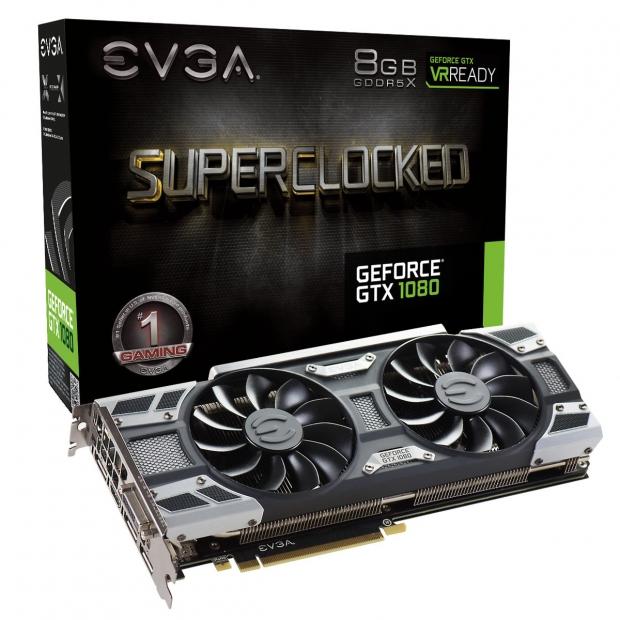 The new cards feature EVGA's ACX 3.0 cooling tech, with SHP 3.0 providing better heat pipes and copper contact area for improved cooling performance, as well as optimized fan curves for quieter gaming. ACX 3.0 coolers feature optimized swept fan blades, double ball bearings and extreme low power motor, which pushes more air flow, with less power.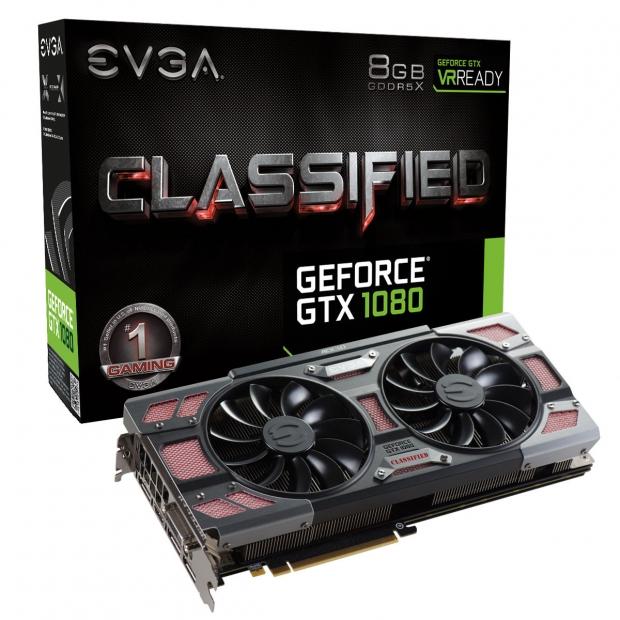 Select EVGA ACX 3.0 models will feature 10cm fans and RGB LEDs, which provides gamers with total control over the look of their card. The new EVGA cards also include PrecisionX OC software, that "unlocks the power of Pascal", says EVGA.
There are four new models; SuperClocked, FTW, Classified, and the Hybrid model that's watercooled. We will have more information on these cards, as well as some hands-on with them, soon.