See the cancelled Legacy of Kain game in action
Gameplay footage of the cancelled 2012 Legacy of Kain game surfaces, showing us what could've been.

Published Fri, May 27 2016 10:15 AM CDT
|
Updated Tue, Nov 3 2020 11:59 AM CST
Gameplay footage for 2012's cancelled Legacy of Kain game has surfaced, showing us what could have been.
In 2012, Square Enix cancelled Legacy of Kain: Dead Sun, the newest chapter in the legendary franchise. Although the project ultimately fell apart, Climax Studios, the devs behind the game, told Eurogamer that Dying Sun would've been like "if HBO made Zelda". "From the very beginning Square said it had to be super gritty modern, while still staying within the remit of this world," sources said.
The game was codenamed "Black Cloth" and likely wouldn't have clicked with hardcore Legacy of Kain fans. It was more of a reinvention of the series tailored for the casual-friendly crowd, and a source claims that Square Enix wanted it to be "idiotically easy" compared to previous games. "They wanted a game that was almost insultingly simple in parts so it could be played by people who hadn't really played games before," anonymous sources told Eurogamer.
Black Cloth's cancellation was due to many factors, of all which are outlined in Eurogamer's coverage. The game was being developed by 100 people, who were unable to meet Square Enix's demands and criteria, and the publisher was uncertain how to even market the game.
The gameplay footage is yet another glimpse at a future that could've been, and honestly, the game looks pretty nifty. It just doesn't feel like a Legacy of Kain game--it reminds me of Shadows of Mordor more than the legendary PlayStation classic.
Check out the extra bonus footage below for a quick peek at the game's skill system and UI.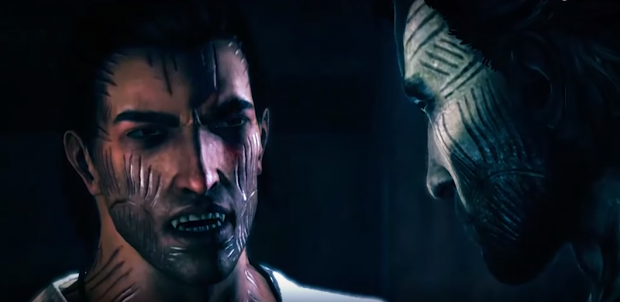 Related Tags