Microsoft to unveil a Shield TV-like Xbox set-top box at E3
Microsoft is readying a new streaming stick and a set-top box that could support Xbox and PC game streaming.

Published Wed, May 25 2016 11:21 AM CDT
|
Updated Tue, Nov 3 2020 11:59 AM CST
Microsoft will reveal two new streaming devices at E3--a smaller Roku-like streaming-only stick, and a bigger set-top box that may stream games from Xbox or PC.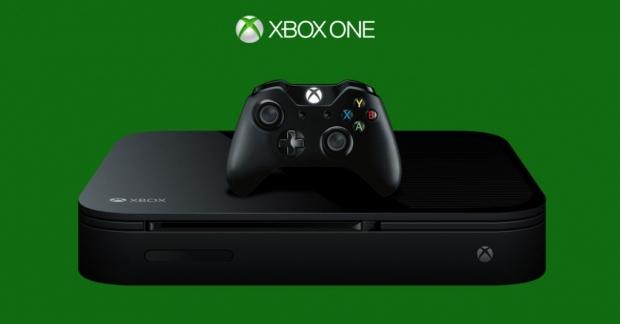 In the most recent episode of The Sams Report, Windows insider Brad Sams dropped major scoops on Microsoft's incoming Xbox plans, including the Xbox One Mini, a new 4K-ready Xbox, and two new streaming devices that will perfectly round out existing hardware.
"Microsoft is going to announce at least two streaming devices at E3. There's going to be a very small device--the size of a Chromecast--and something that's a little bit larger. It'll be lunchbox-sized, but it won't be an Xbox One crammed into a teeny-tiny box, but I believe it's going to be a streaming device with more advanced functionality. [It'll likely be] a media device that plays lightweight Windows Store games, possibly like Apple TV," Sams said in the podcast.
Sams claims that the Roku-sized media streaming stick will be around $100, whereas the lunchbox-sized set top box will be around $175 or thereabouts. I honestly believe that the set-top box will allow wireless game streaming from local Xbox Ones or Windows 10 PCs to the device, as well as retain all of the media, TV-streaming, and app functionality of the stick. I think the $175 box will be like a Shield TV, only running a highly customized version of Windows 10 that can link up with any Windows 10 device.
It makes so much sense for Microsoft to fill out their ecosystem with this kind of unified cross-platform streaming device. I don't see this as a games console--just a streaming device that leverages the power of local hardware. It would function similar to the rumored digital-only Xbox Slim hardware. This would give consumers a lot of options and offer incentives to current Xbox One and Windows 10 PC owners, while filling a very real need in the living room.
Nothing's been confirmed so far, and we'll have to wait until E3 in June to find out for sure.
Related Tags