NVIDIA has just unveiled their latest Tesla M10 video card, which crams a huge 4 x Maxwell-based GPUs onto the single PCB. The new Tegra M10 card isn't for normal, or even enthusiast gamers, but it's aimed at virtual PCs and virtual application workloads.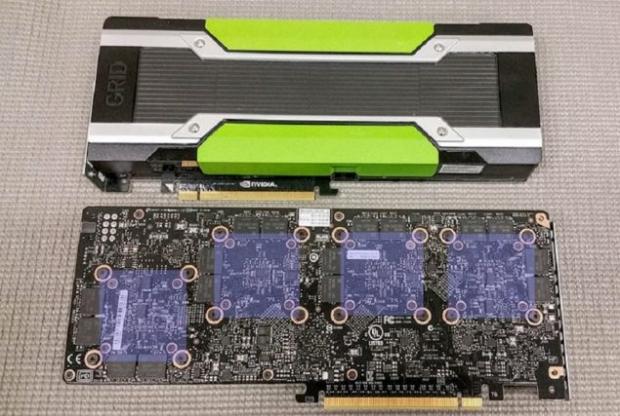 NVIDIA's new Tegra M10 has 4 x GM107 GPUs, with each core featuring 640 CUDA cores and 8GB of GDDR5 for a total of 2560 CUDA cores and 32GB of GDDR5. The four GPUs would normally suck up a considerable amount of power, but the Tesla M10 has a TDP of 225W, which is pretty amazing considering how much technology is crammed onto this card.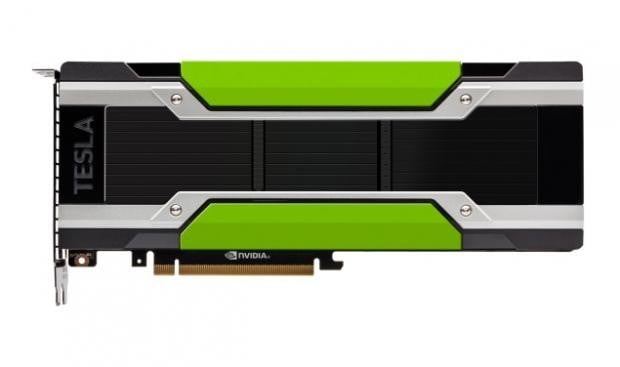 The card can support up to 64 x virtual GPU instances, and 28 x H.264 1080p 30FPS streams at once. Each user will have 512MB of VRAM, with the entire GPU filled with vGPU instances. If you've got 2 x Tesla M10 cards in your machine, then you can support 124 separate vGPU instances.