Lost Nick Valentine in Fallout 4? Here's how to find him
Want to play Fallout 4's new Far Harbor DLC but can't find Nick Valentine? Don't worry, we're here to help!

Published Sat, May 21 2016 5:08 AM CDT
|
Updated Tue, Nov 3 2020 11:59 AM CST
Fallout 4's new Far Harbor DLC pretty much requires the use of Nick Valentine, the game's synth companion. But what happens if you can't find Nick? Before you start scouring the Wasteland looking for the gumshoe schweetheart, try these easy steps. NOTE: these steps are for PC players, as console players will still have to manually look around.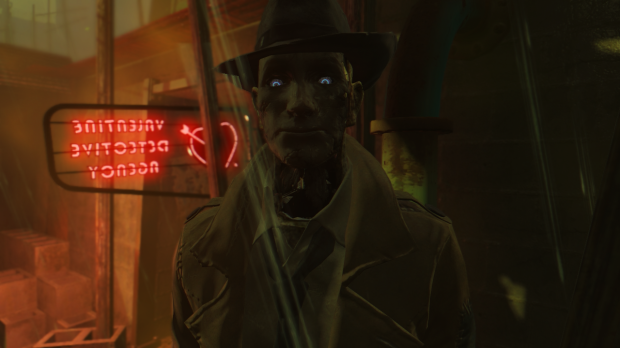 I was one of the many players who lost Nick Valentine. I did all the steps I'm about to show you, but they didn't work. Then I tried something different, and lo and behold, the synth was back in my digital life. It turns out at some point I had accidentally deleted Nick using the console commands, putting me in a pretty hairy situation. Thankfully it's an easy fix!
The first thing you want to do is pop up the console by pressing tilde (~) and then enter the following commands:
prid 00002f25

moveto player

Enjoy!
Alternatively, you can teleport yourself to Nick's current location by simply typing "player.moveto 00002f25". Another method is to simply type "00002f25.moveto player" and Valentine should teleport right to you.
If these methods don't work, then you might have accidentally deleted Nick with the "disable" console command like I did.
If this is the case, all you have to do is simply enable him by typing "enable 00002f25" and bam, he's back in your game. You'll still have to teleport to him or zap him to your location with the steps above, too.
Now that we've gone over what to do, let's go over what not to do. Do NOT spawn another copy of Nick Valentine using the "spawn 00002f25" or "placeatme 00002f25" commands! This will just complicate your game by adding non-companion dopplegangers; although the characters look and act just like Nick, you can't actually interact with them, nor will they follow you.
That brings us to our next point: do NOT force any spawned NPCs to become your companions. I did this as a last resort, and it didn't work out at all. True you can actually force just about NPC in the game to become your companion using console commands, but it's really janky, awkward, and it can corrupt your saves. Avoid it like the plague, especially if you're trying to make progress in Far Harbor.
Quick Note: Nick's Fallout 4 ID is "00002f425", however if you look him up using the "help nick 4" command, you'll get a different 00002f24 code. Don't use this code. Only use the 00002f25 code.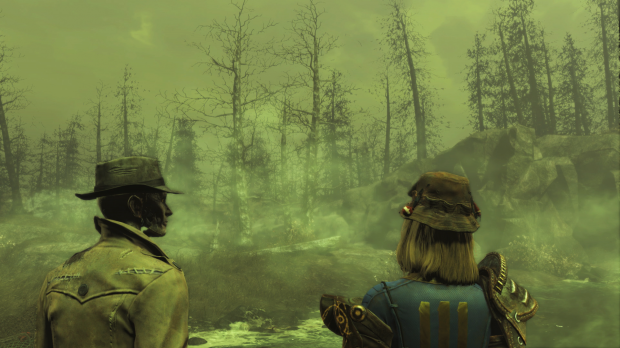 If you lost Nick on consoles...
The methods above are meant for PC users only. If you lost Nick on consoles, be sure to check Nick's starting home, the Valentine Agency in Diamond City.
Also check all of your active settlements. An easy way to see which settlements you have is to bring up your Pip Boy, go to Data, and then go to Workshops. Fast-travel to each one and build a bell, which summons NPCs. Build a few, if you have to. Ring them all, and don't stop until all the NPCs are gathered.
Yes, it's a tedious process, but it could work.
If you can't find him this way, there's a chance Nick is waiting for you outside of a quest area. Let's say you have a specific quest active and you dismiss Nick as a follower, sending him to wait for you in Sanctuary. Instead of going to Sanctuary, he'll actually go to the location of that specific quest to wait on you.
Check below for Nick's possible locations based on quests:
Getting a Clue - Nick should be waiting for you outside of Kellogg's house in Diamond City
Dangerous Minds - Depending on which phase of the quest you're on, Nick should be waiting for you inside the Memory Den in Goodneighbor. Check the entire area, especially if you've been given access to the basement.
Reunions - A specific phase has Nick waiting inside Publick Occurrences, so check there, or even his home at Valentine Agency
Related Tags