To celebrate this week's release of 'The Good Dinosaur' on Blu-ray HD and DVD, we havefive Blu-ray copies to give away thanks to our friends at Disney Home Entertainment.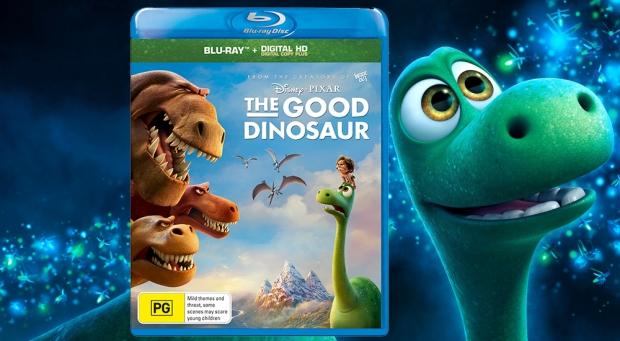 From the innovative minds of Disney Pixar comes a hilariously heartwarming adventure about the power of confronting and overcoming your fears and discovering who you are meant to be. The Good Dinosaur asks the question: What if the asteroid that forever changed life on Earth missed the planet completely, and giant dinosaurs never became extinct? In this epic journey into the world of dinosaurs, an apatosaurus named Arlo makes an unlikely human friend. While traveling through a harsh and mysterious landscape, Arlo learns the power of confronting his fears and discovers what he is truly capable of.
To go into the running to win a prize, simply answer the following question in 50 words or less:
What's your favourite dinosaur, and why?
To enter, simply 'like' this post and share via Facebook or Twitter and send your answers, along with your postal address to ben at TweakTown dot com before the competition closes on May 13th.
'The Good Dinosaur' is available to purchase on Blu-ray 3D, Blu-ray, DVD and digital from May 11th.