Battlefield 4 Dragon's Teeth, Hardline Robbery DLC temporarily free
Latest Origin 'On the House' offer means free Battlefield DLC for you.
Published Wed, May 4 2016 11:34 AM CDT
|
Updated Tue, Nov 3 2020 12:00 PM CST
EA's Origin client periodically has free games or DLC on offer under the 'On the House' banner, and today's is pretty juicy: DLC for Battlefield 4 and Battlefield Hardline.
The Battlefield 4 DLC is known as Dragon's Teeth, which originally released in July 2014 and features mostly medium-sized maps. Last I checked, Lumphini Garden was a horribly imbalanced travesty, but that may have changed since; the rest of the maps were very pleasant to play, particularly Pearl Market, which is a quality close quarters map, although the rooftop gameplay can be frustrating at times. Teeth also includes Chain Link mode which is okay but not popular, new assignments, and a new assault drone. As far as free goes, it's quite a good haul.
As for Hardline, you get the Robbery expansion, which launched in September 2015 and includes the 5v5 Squad Heist mode as well new maps, weapons, paints, gadgets, vehicles, and more. Again, a very respectable amount of content for the low, low price of free.
Boot Origin or hit the source link as soon as possible to grab the content, because as with all 'On the House' offers, they could vanish at any time.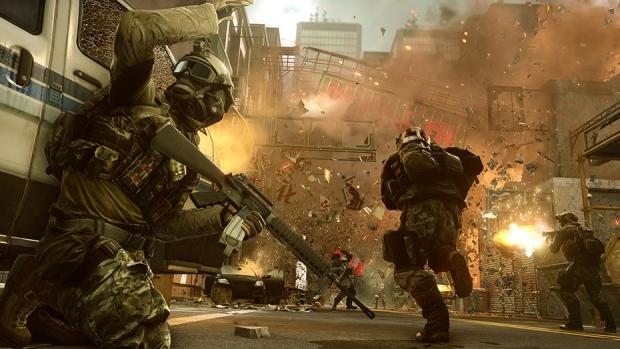 Related Tags