The Rock's alarm clock app inspires you to get up in the morning
The most electrifying man in sports entertainment now has an app.
Published May 3, 2016 10:34 AM CDT
|
Updated Wed, Jul 27 2022 3:36 AM CDT
Dwayne "The Rock" Johnson has a new iOS and Android app designed to motivate you to get out of bed in the morning and make the day your...well, you know. Appropriately named "The Rock Clock", it lets you set a personal goal, choose when you want to get up, and then wake up to a message from The Rock himself.
Other features include video messages from The Rock, 25 custom alarm tones, and "Rock Time", which syncs your alarm with The Rock so "you get up when he does" (probably not smart if you don't live in the Pacific Northwest). Amusingly, there's an intentional lack of snooze alarm because "The Rock is not a fan of that button."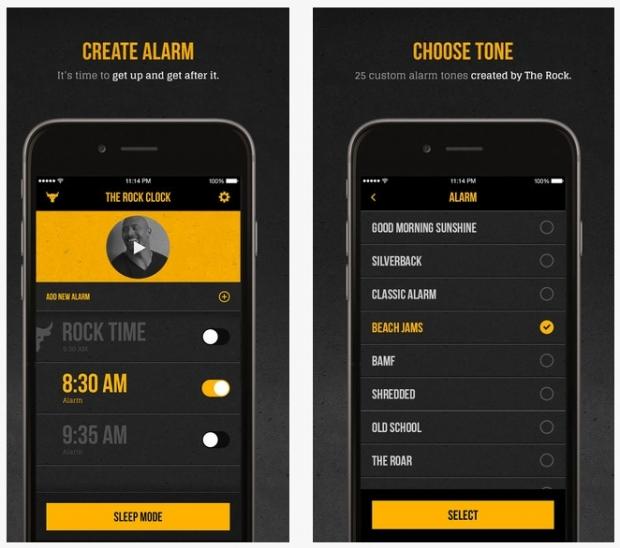 Reviews are, perhaps surprisingly, quite strong with most sitting at four or five stars. Although some users note room for improvement, it appears to be a great foundation to start with.
Now download it before The Rock takes you down to Know Your Role Boulevard on the corner of Jabroni Drive and checks you directly into the Smackdown Hotel.
Related Tags